---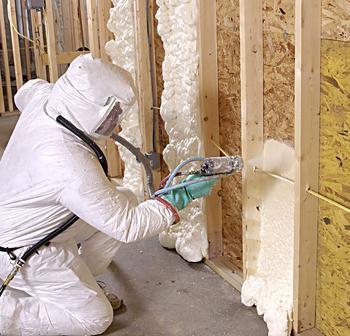 Daniel and Paula Slemmer are suing the company that installed the foam insulation in their home and its manufacturer, Barnhardt Manufacturing Co., Courthouse News Service reported.
The companies moved to dismiss the complaint but a federal district court judge in Pennsylvania denied the motion.
Risk of disease
In the suit, the Slemmers charge that they "have developed a significantly increased risk of contracting a serious latent disease" due to the insulation, which has resulted in "off-gassing, damaging the real and personal property of plaintiffs and class members and/or caused personal injuries resulting in eye irritations, sore throats and cough, nausea, fatigue, shortness of breath, and/or neurological harm."
They say the only remedy is to completely remove the "highly toxic" insulation.
Charlotte-based Barnhardt Manufacturing Company and research chemist Dr. H. W. Bradley formed NCFI Polyurethanes in 1964 to manufacture a full line of SPF products, including those used in furniture, bedding, carpet padding, marine, medical and aerospace industries, the company says on its website.
The Slemmers say that all outstanding SPF should be recalled and homeowners should be compensated for having it removed from their homes.
They claim that SPF was advertised and sold as a "safe, green and non-toxic product" and say they would not have purchased it had they known of its alleged shortcomings.
Ingredients can be hazardous
SPF is widely used but, like many products in general use, contains ingredients that can be hazardous if not handled properly. Isocyanates, a key ingredient, "can cause asthma, sensitization, lung damage, other respiratory and breathing problems, and skin and eye irritation," according to the Environmental Protection Agency.
The EPA and other agencies caution that workers should use prescribed precautions when installing the material.
"There is no recognized safe level of exposure to isocyanates for sensitized individuals. Isocyanates have been reported to be the leading attributable chemical cause of work-related asthma. Both dermal and respiratory exposures can trigger adverse health responses," the agency cautions.
The agency's warnings deal with exposure to chemicals in SPF that are activated during installation and do not suggest any continued toxicity once the product has been installed.
---