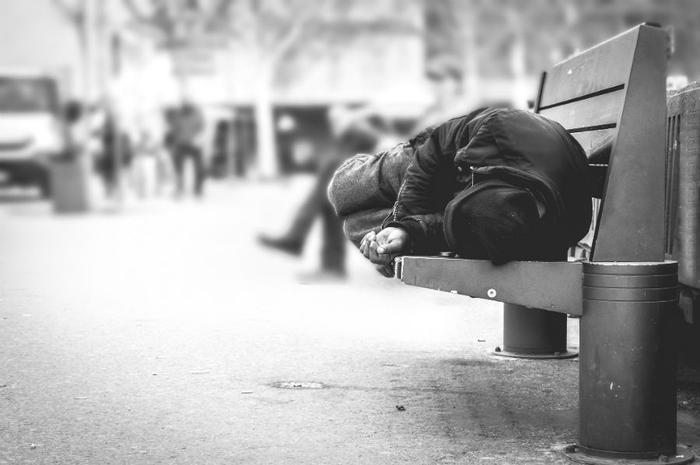 As homelessness continues to inch higher, many of America's cities wrestle with how to get people off the streets, out of shelters, and into affordable housing.
In the U.S. Department of Housing and Urban Development (HUD)'s new Annual Homeless Assessment Report to Congress, the only silver lining inside the homeless cloud was that homelessness among veterans fell 5.4 percent and homelessness experienced by families with children declined 2.7 percent nationwide since 2017.
"Our state and local partners are increasingly focused on finding lasting solutions to homelessness even as they struggle against the headwinds of rising rents," said HUD Secretary Ben Carson.
Matthew Doherty, executive director of the U.S. Interagency Council on Homelessness, pointed to a lack of affordable housing as "the fundamental obstacle to making further progress in many communities."
The affordable housing dilemma
Finding affordable rental housing anywhere in America is problematic for those who walk that line between homelessness and four walls they can call their own.
As U.S. News and World Report discovered in its annual "Best Places to Live" study, moving to a new home is no easy task, especially for those who opt to move to a completely different part of the U.S.
"You're not only considering the type of house or apartment you want, but you're also weighing whether you'll be able to afford the area, send your kids to good schools, get to work easily and a number of other major factors," wrote Devon Thorsby, U.S. News' Editor, Real Estate.
While New York City, Los Angeles, San Francisco, and Miami are off the affordability scale, there are places like Des Moines where residents spend 23.5 percent of their earned income on housing.
Zillow found most affordable homes are in the Southeast and Midwest. Those regional cities that offer a better bang for the real estate buck include Grand Rapids, Michigan, where the median monthly rent is $786, and Greenville, South Carolina, where rent will only set you back $762 a month.
Help is on the way
HUD Secretary Ben Carson says that improvements are being made to help consumers attain affordable housing. He says HUD can help by promoting more housing development across the country.
In his best effort to dispel the reports of bleak conditions for first-time homebuyers, Mr. Carson told the Wall Street Journal that given escalating home sales and rental prices, for homelessness "to be relatively flat is actually pretty good."
Carson's agency already has an initiative called Housing First on its feet. Housing First's baseline motive is that a homeless person or family's most basic need is having stable housing. If there are other issues that may affect the household -- for example, sobriety -- those can and should be addressed once housing is obtained.
Technology is stepping up to help, as well. Earlier this year, Texas-based ICON teamed up with New Story, a California-based non-profit to create 3D-printed affordable homes, costing under $10,000 and benefiting those in need.