---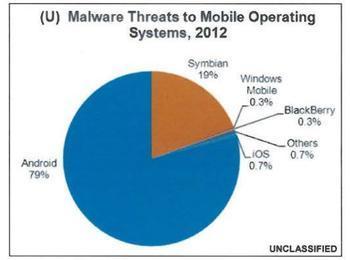 Google's Android platform is getting a bad rap from the feds. The U.S. Department of Homeland Security says in a new report the Android platform accounts for the majority -- 79% -- of mobile malware and warns government agencies to install antivirus software on their Android devices as a precaution.
Mobile and online security is getting to be serious business, as the Syrian Electronic Army vows to step up its attacks on major American sites if the U.S. takes measures against Syria. The group claimed responsibility for yesterday's attacks on The New York Times site, which experts said could have exposed readers to dangerous malware.
The DHS report warns federal, state and local authorities about the dangers of security vulnerabilities. The report notes that 44% of Android users are still running an outdated version of the operating system known as "Gingerbread," which includes a number of security issues.
"The growing use of mobile devices by federal, state, and local authorities makes it more important than ever to keep mobile OS patched and up-to-date," DHS said.
Syrian attacks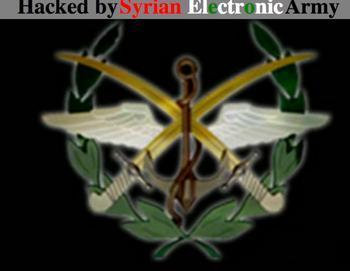 Yesterday's attack on the Times site was particularly vigorous. The site was unavailable for much of the day, as hackers got control of the Domain Name System and redirected the www.nytimes.com URL to servers allegedly controlled by the Syrian Electronic Army.
Would-be readers who landed on the SEA-controlled site could have been exposed to malware, experts warned.
Twitter, the Huffington Post and some other media companies also lost control of their sites during the attacks yesterday.
The Times attack was particularly upsetting to security experts, who said the Times has put a lot of effort into making its system secure. The hackers made their way into Melbourne IT, an Australian company that hosts the Times' DNS servers.
---