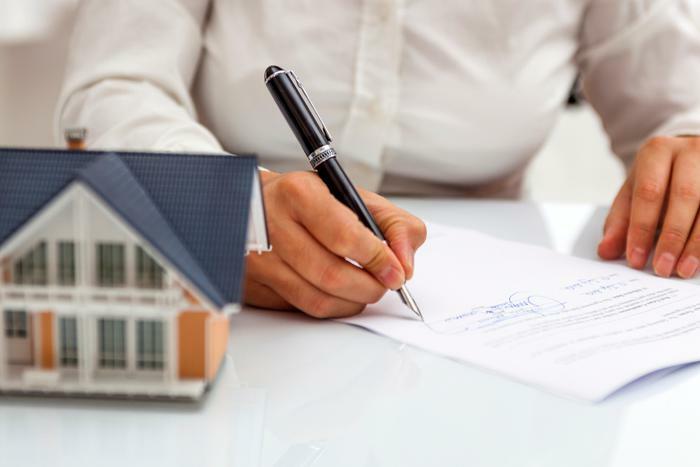 In what could be good news for people who want to purchase a home, the number of buyers canceling deals in June hit its highest level since the start of the COVID-19 pandemic.
A report from real estate broker Redfin shows that nearly 15% of all sales contracts last month were canceled, the highest rate since April 2020, when the pandemic temporarily brought the housing market to a standstill. 
The reason for the increase is no mystery – it's due to the combination of higher mortgage rates and rising home prices. The monthly payment on the same house might be several hundred dollars more a month than it was at this time last year.
The average rate on a 30-year fixed mortgage started at around 3% in 2022 and has been rising steadily ever since. It briefly hit 6% in mid-June, and the average mortgage rate is still around 5.75%, according to Mortgage News Daily.
Advantage, buyers
This turn of events gives a slight edge to buyers who have had to compete in this market with multiple offers on a declining number of available homes. With a significant number of buyers backing out of deals, the remaining buyers should face less competition – at least as long as mortgage rates remain at current levels.
Chase Gardner, a researcher at Insurify, says fewer people shopping for homes should take some of the pressure off of home prices.
"Additionally, housing markets typically see their greatest yearly supply between July and September — a time period we're just now entering," Gardner told ConsumerAffairs. "Fewer buyers on the market plus increased housing stock is likely to slow the recent spike in home value growth and demand in coming months."
Recession worries
Jody Kahn, senior vice president at JBREC, told CNBC that she is seeing a sharp increase in cancelations that are occurring not long after the contract is signed, especially where new construction is concerned.
"Builders state buyers are nervous about a potential recession, struggling to get comfortable with higher payments, or expecting home prices to decline," she said.
Buyers now may have the most leverage they have enjoyed since the housing market took off two summers ago. Taylor Marr, Redfin's deputy chief economist, says that gives them more room to negotiate. 
A year ago, it was common for buyers to offer over the asking price without seeing the property and to waive inspections. Marr says that is no longer happening except in the most competitive segments of the housing market.