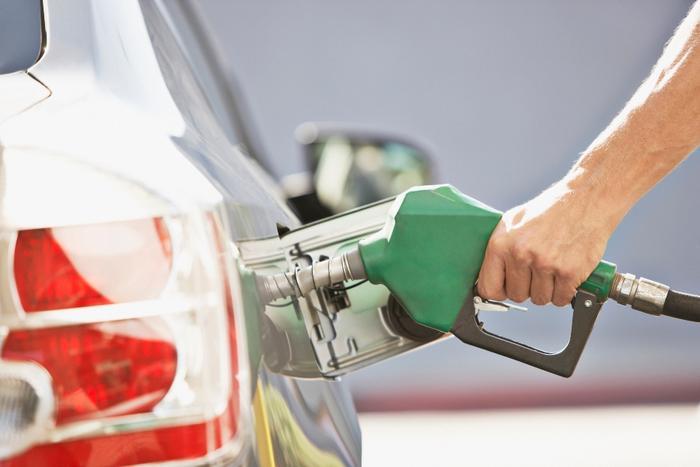 With the coronavirus (COVID-19) keeping millions of Americans at home, gasoline demand has fallen off a cliff, dragging gasoline prices down with it.
The AAA Fuel Gauge Survey shows the national average price of regular gas is $1.95 a gallon, down 10 cents in the last week. It's also the lowest average price in four years. The average price of premium is $2.61 a gallon, nine cents lower than last Friday. The average price of diesel fuel is $2.58, a nickel lower than last week.
AAA says the declines at the gas pump aren't over yet. It notes the price of oil, which fell below $20 a barrel earlier this week before rallying, is a big factor. It predicts the national average price could dip to $1.75 a gallon before the end of April.
"AAA expects gas prices to keep dropping as cheap crude combines with the realities of people staying home and less demand for gas," said Jeanette Casselano, AAA spokesperson. 
In a landmark move, the average price of regular gas fell below $3 a gallon in California for the first time in years. That leaves Hawaii as the only state with an average gas price above $3 a gallon. California gas prices have remained stubbornly high after the state raised the gasoline tax in 2018. 
A large number of states saw prices decline by 10 cents a gallon or more since last Friday, but Wisconsin prices have been in a freefall, declining by 17 cents a gallon over the last week, giving it the distinction of having the lowest gas prices in the nation. 
The states with the most expensive regular gas
These states currently have the highest prices for regular gas, according to the AAA Fuel Gauge Survey:
Hawaii ($3.34)

California ($2.99)

Washington ($2.71)

Oregon ($2.67) 

Nevada ($2.60)

Alaska ($2.47)

Arizona ($2.41)

Utah ($2.31)

New York ($2.31)

 Idaho ($2.28)
The states with the cheapest regular gas
The survey found these states currently have the lowest prices for regular gas:
Wisconsin ($1.49)

Oklahoma ($1.50)

Ohio ($1.60)

Kentucky ($1.64)

Michigan ($1.66)

Indiana ($1.67)

Mississippi ($1.68)

Texas ($1.70)

Missouri ($1.71)

Kansas ($1.72)