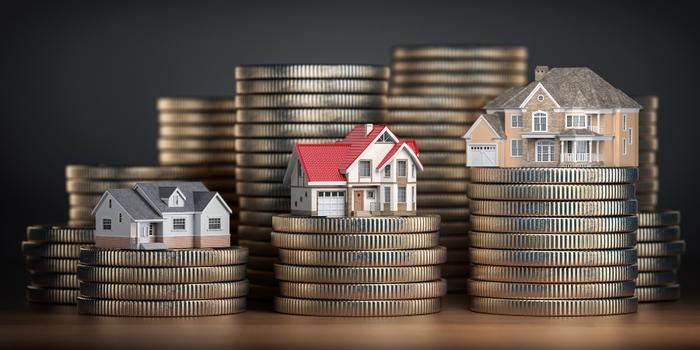 Quicken Loans, which gauges home values based on appraisal data, reports that the average home value increased 0.6 percent in July, rising at a 4.75 percent annual rate.
The Quicken Loans Home Value Index (HVI) for July hit its highest point since January 2007. Eighteen months later, home values crashed to kick off a financial crisis and the Great Recession.
Home values rose in every region last month, with the Northeast getting the biggest bump -- a 1.34 percent increase. Homes in the South only increased by 0.04 percent.
"The fact that July had the highest Quicken Loans Home Value Index since January 2007 has to be encouraging, especially to those who were deeply underwater during the worst of the recession," said Bill Banfield, Quicken Loans' executive vice president of Capital Markets. "The 1 percent drop in interest rates so far this year will help address affordability but the strength of the economy and a lack of new homes being built will also play a big role."
Mortgage debt rising
While appraised home values are rising, so is mortgage debt. U.S. mortgage debt has hit a record high, according to the New York Federal Reserve Bank's report on household debt. The amount consumers owe on their homes now exceeds the previous record set in 2008, just before the housing market crash.
Mortgage balances, the biggest part of household debt, rose by $162 billion in the second quarter to $9.4 trillion. The previous high was $9.3 trillion in the third quarter of 2008. 
An analysis of the report by The Wall Street Journal suggests that one reason for the surge in mortgage debt is a wave of refinancing, in which homeowners are taking cash out of their homes to use for other purposes -- a trend that also occurred just before the 2008 housing market crash.
Michael Feroli, chief U.S. economist at JPMorgan Chase, told The Journal that the amount of mortgage debt isn't necessarily a sign of trouble because incomes have been rising at a rate to support it.
Lending standards are tighter than they were in 2008, with lenders closely documenting income and employment stability. At the same time, banks have begun offering more 100 percent financing packages, part of the reason so many homeowners were trapped "underwater" 11 years ago when home values plunged.