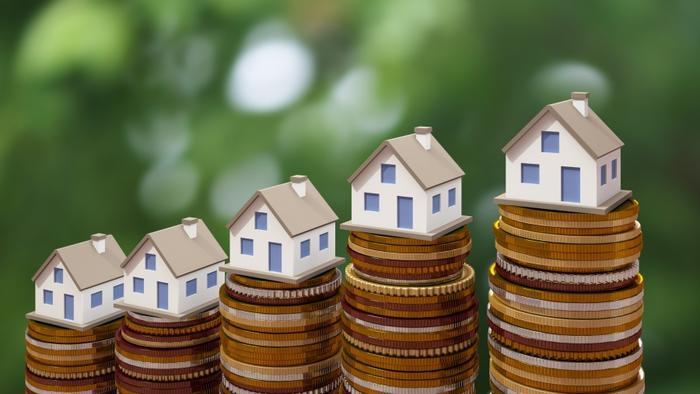 There's good news for would-be homebuyers who have struggled to find the right house in their price range. Home values have fallen for two straight months, according to real estate marketplace Zillow.
Home values have declined slightly for two straight months. Should that trend continue, it could make homes more affordable for more consumers, especially since mortgage rates have declined at the same time.
By early 2019, home affordability had become an issue preventing some consumers from becoming homeowners. Before April, home values had gone up for 85 consecutive months, adding more than $78,000 to the price of a median home.
While home values were less in April than in March, and less in May than April, the median home still costs more than it did a year ago. But Zillow reports year-over-year appreciation is growing at a slower rate. 
A year ago, home values were growing at an annual rate of 7.5 percent. In May, they grew by 5.4 percent.
Positive for the market
Zillow Director of Economic Research Skylar Olsen says the slowdown in home values after such a long period of rising prices is actually good for the overall housing market.
"While the slowdown has been arguably abrupt, the soft declines over the past two months should not cause too much alarm," Olsen said. 
"The aggressive pace of home values over the past several years was known to be unsustainable. Buyers simply couldn't afford it, so prices are correcting."  
Rents are rising
Because homes became increasingly unaffordable, more consumers decided to remain renters. But the Zillow report shows renting a home is getting increasingly expensive.
The median monthly rent has now increased for seven months in a row, rising 2.7 percent in May to $1,479. Rents are growing faster now than a year ago in 28 of the top 35 markets, led by Las Vegas at 8.9 percent.
Because of that, more renters may now consider becoming homeowners, encouraged by a decline in mortgage rates. But Olsen says the dip in home values may not last.
"The significant drop in mortgage rates, as well as renewed rent growth, may help return U.S. housing values to positive appreciation earlier than otherwise," she said.
Another factor that could raise home values again is supply and demand. Inventory levels fell in May for the third straight month after the number of available homes rose slightly in the first two months of the year. A pick-up in home-buying activity could easily reduce inventory levels even more and push the median home price above its current $226, 800.