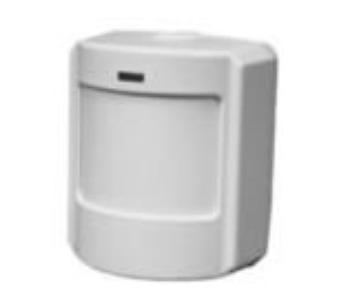 Ohio Attorney General Mike DeWine has filed suit charging Utah-based Vision Security LLC with misleading consumers in his state and failing to honor their cancellation requests.
"This business came to consumers' homes and pressured them into buying security systems," Attorney General DeWine said. "Representatives misrepresented the costs and sometimes lied about the company's identity. We are seeking restitution for past customers and protection for future customers."
According to the lawsuit, Vision Security sells home security systems to consumers, typically requiring five-year contracts.
Numerous complaints
The Ohio Attorney General's Office has received 15 complaints against the business -- six of which are unresolved. In their complaints, consumers said the business made misrepresentations, such as indicating salespeople were with the consumer's current security company, and failed to honor their attempts to cancel. More consumers may be affected as hundreds of complaints from consumers nationwide are on file with the Better Business Bureau.
The lawsuit charges the business with multiple violations of Ohio's Consumer Sales Practices Act and Home Solicitation Sales Act. Counts include making misleading representations and failing to honor consumers' three-day right to cancel. DeWine is seeking consumer restitution, civil penalties, and an injunction.
Vivian of Columbus, Ohio, says she was misled and victimized by Security Networks and Vision Security, leaving her without a security system on her home and a cost from her former security company to replace the system which was removed by Security Networks. "After being told my cancellation fees from my current company would be paid," she writes in a ConsumerAffairs post, "I received a call from the parent company, Vision, and was flat out told, 'Good morning. We are canceling your contract. We cannot absorb your cancellation fees.""
Vivian says her cancellation fees were over $1,000 but the representative didn't ask her to find out what they were before offering an agreement and signing a contract. "Had I not focused on the recorded conversation and filing a complaint with the Utah BBB and Ohio Attorney General's office," she writes, "I probably would have had to pay the fees to have my system replaced by my previous (now current) alarm company. Word to the wise, don't trust these traveling salesmen."
What to do
Consumers should do the following to protect themselves in door-to-door sales:
Be wary of high pressure tactics. If you feel uncomfortable, don't answer the door.

Get all verbal promises in writing. Otherwise, they may not be honored.

Read the fine print. Check the length of the contract and all costs, including equipment, installation, and monthly monitoring fees.

Understand your right to cancel. For door-to-door sales, sellers generally must give you three days to cancel and they cannot start the installation or any service until after the cancellation period has ended.

Take your time. Don't sign a contract until you have carefully reviewed it.