---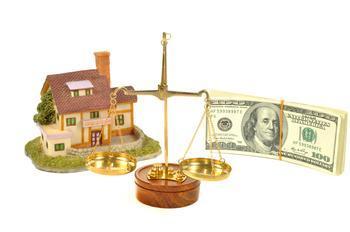 If you're a homeowner or seller, April was a good month for you.
Property information provider CoreLogic reports its Home Price Index (HPI), which includes distressed sales, rose 6.9% on an annual basis and posted a gain of 1.6% from March.
"Mortgage rates in April dipped back to their lowest level since November of last year, spurring home-buying activity," said CoreLogic Chief Economist Dr. Frank Nothaft. "In some metro areas, there has been a bidding frenzy as multiple contracts are placed on a single home. This has led home-price growth to outpace rent gains."
Nationally, he points out that while home prices were up 6.9% over the last year, rent growth for single-family rental homes recorded a 3% rise through April
Looking ahead
The CoreLogic HPI Forecast indicates home prices will increase from April 2017 to April 2018 by 5.1%, and on a month-over-month basis by 0.7%.
"Interest rates on fixed-rate mortgages are down by one-fourth of a percentage point since mid-March -- just in time to support the spring home-buying season," said Frank Martell, president and CEO of CoreLogic. "Some metro areas have low for-sale inventory, short time-on-market trends and homes that sell above the list price. Geographically, gains were strongest in the West with Washington and Utah posting double-digit gains."
---