---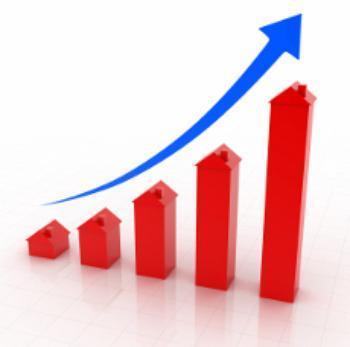 On the whole, home prices are making a recovery.
The Federal Housing Finance Agency's (FHFA) monthly House Price Index (HPI Washington, DC was up 0.6 percent on a seasonally adjusted basis in November. In addition, the previously reported 0.5 percent increase in October was revised upward to a gain of 0.6 percent.
For the 12 months ending in November, U.S. prices rose 5.6 percent. Still, the HPI is 15.2 percent below its April 2007 peak and is roughly the same as the August 2004 index level. National home prices have not declined on a monthly basis since January 2011.
Earlier this week, the National Association of Realtors (NAR) reported the national median existing-home price rose 1.5 percent in December from a year earlier and the strongest showing since November 2005 .
For all of 2012, NAR says the preliminary median existing-home price was up 6.3 percent from 2011, and the strongest annual price gain since 2005 when the median price rose 12.4 percent.
Regional breakdown
For the nine census divisions, the FHFA reports seasonally adjusted monthly price changes from October to November ranged from -1.0 percent in the East North Central division to +2.1 percent in the Mountain division. The 12-month changes ranged from +0.5 percent in the Middle Atlantic division to +14.8 percent in the Mountain division.
FHFA uses the purchase prices of houses with mortgages owned or guaranteed by Fannie Mae or Freddie Mac to calculate the monthly index.
---