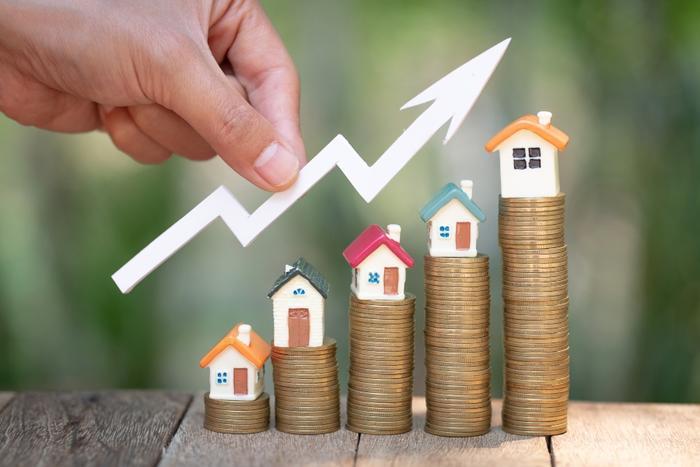 People who have shopped for a home in the last year know that home prices are going up. The latest S&P CoreLogic Case-Shiller Indices show just how much.
Closing out 2020, the indices for December show home prices rose 10.4 percent, up from 9.5 percent in November. Broken down into a 10-City Composite -- looking at the key markets -- prices were up 9.8 percent.
Phoenix, Seattle, and San Diego maintained their lead as the hottest real estate markets with Phoenix home prices gaining 14.4 percent. Prices were 13.6 percent higher in Seattle and were up 13 percent in San Diego.
The coronavirus (COVID-19) pandemic did nothing to slow the price rise and the rush by homebound consumers to purchase homes may have contributed to the acceleration in prices.
Double-digit gains
"Home prices finished 2020 with double-digit gains, as the National Composite Index rose by 10.4% compared to year-ago levels," says Craig J. Lazzara, managing director and global head of Index Investment Strategy at S&P DJI. "As COVID-related restrictions began to grip the economy in early 2020, their effect on housing prices was unclear. Price growth decelerated in May and June and then began a steady climb upward, and  December's report continues that acceleration in an emphatic manner." 
In fact, Lazzara says the 10.4 percent gain in home prices in 2020 marks the sharpest calendar year rise in home prices since 2013. He also says the data supports the belief that the pandemic has encouraged potential buyers to move from urban apartments to suburban homes. 
"This may indicate a secular shift in housing demand, or may simply represent an acceleration of moves that would have taken place over the next several years anyway," he said. "Future data will be required to address that question."
Prices kept rising in January
Individual real estate firms have more recent sales data and one broker, Redfin, reports there has been no letup in rising home prices in the new year. It notes much of the price increase is being driven by a shortage of available homes.
"The imbalance between supply and demand reached a new high in January," said Redfin's chief economist Daryl Fairweather. "Buyers were eager to make offers and make them quickly to take advantage of historically low mortgage rates while they last."
That's posing challenges for would-be buyers, who often find that the house they like goes under contract before they can even see it. Even when they put in an offer, Fairweather says they can lose out to other buyers in a bidding war.