---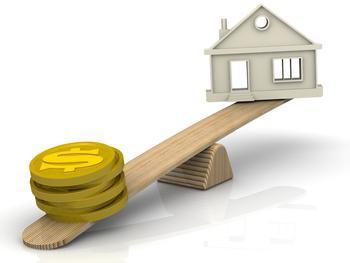 Home prices moved higher in June on both an annual and a month-over-month basis.
The CoreLogic Home Price Index (HPI) shows prices nationwide -- including distressed sales -- rose 5.7% year-over-year and 1.1% compared with May 2016.
"Mortgage rates dipped in June to their lowest level in more than three years, supporting home purchases," said CoreLogic Chief Economist Dr. Frank Nothaft. "Local markets with strong economic growth have generally had stronger home-price growth. Among large metropolitan areas, Denver had the lowest unemployment rate and the strongest home-price appreciation."
The CoreLogic HPI Forecast projects home prices will increase by 5.3% on a year-over-year basis from June 2016 to June 2017, and on a month-over-month basis by 0.6% from June 2016 to July 2016.
"Home prices continue to increase across the country, especially in the lower price ranges and in a number of metro areas," said Anand Nallathambi, president and CEO of CoreLogic. "We see prices continuing to increase at a healthy rate over the next year."

Personal income and spending
From the government, word that consumers were earning more and spending it in June.
The Bureau of Economic Analysis (BEA) reports personal income inched ahead 0.2% or $29.3 billion, with disposable personal income (DPI) -- what you have left after taxes -- up $24.6 billion or 0.2%.
Personal consumption expenditures (PCE) rose $53.0 billion (0.4%).
Earning, spending and saving
June's increase in personal income came mainly from increases in private wages, salaries, and nonfarm proprietors' income. These were partly offset by declines in personal dividend income and personal interest income.
The increase in spending primarily reflected increases in outlays for electricity and gas, healthcare services, and other nondurable goods that were partly offset by a drop in spending for new motor vehicles.
Personal saving was $732.0 billion in June, putting the personal saving rate -- personal saving as a percentage of disposable personal income -- at 5.3%, the same as May.
The complete report is available on the BEA website.
---