---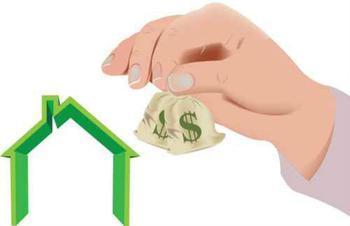 Home prices were up again in April, on both a year-over-year and month-over-month basis
CoreLogic reports prices across the country -- including distressed sales -- rose 6.2% from a year earlier and 1.8% from the month before.
"Low mortgage rates and a lean for-sale inventory have resulted in solid home-price growth in most markets," said CoreLogic Chief Economist Dr. Frank Nothaft. "An expected gradual rise in interest rates and more homes offered for sale are expected to moderate appreciation in the coming year."
Good things ahead
The CoreLogic Home Price Index Forecast indicates home prices will jump 5.3% from April 2016 to April 2017, and 0.9% on a month-over-month basis.
"The appreciation in home prices over the past year reflects the gathering pace of the recovery in housing in most states and regions in the U.S.," said Anand Nallathambi, president and CEO of CoreLogic.
"The rate recovery does vary somewhat based on local conditions," he noted. "Price increases in a significant number of states in the Northeast and Mid-Atlantic regions lagged the national average with Connecticut, Maryland, Pennsylvania, West Virginia, New Jersey and Vermont registering gains of 1% or less over the past year."
---