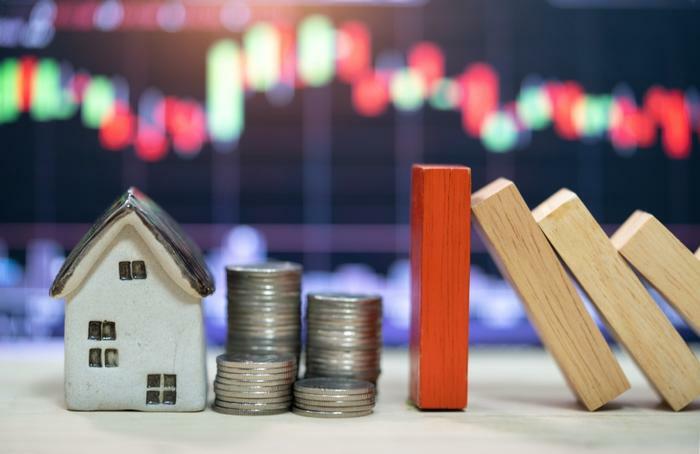 In the Federal Reserve's campaign to bring down inflation, record-high home prices are in the Fed's crosshairs. Policymakers see the housing market as a major driver of the overall inflation rate.
A new study of home prices underscores just how much work the Fed has to do in that regard. Real estate site Home Bay reports that the price of U.S. homes has far outpaced the overall rate of inflation over the last four decades and has accelerated in the last two years.
Researchers focused on housing's cost per square foot. Their study found that the median price per square foot of a home in the U.S. has increased 310% since 1980. Since 2020, when home prices exploded during the first year of the COVID-19 pandemic, prices have exceeded overall inflation by 139%.
The median square footage of a new single-family home is 2,356 and is priced at $397,100, making the median price per square foot $169. In 1980, the median price per square foot was only $41.
Highest and lowest cost per square foot
According to the study, here are the U.S. cities where the cost per square foot is the highest:
San Jose ($801)

San Francisco ($656)

Los Angeles ($520)

San Diego ($494)

New York ($458)
Here are the cities with the lowest cost per square foot:
Memphis ($92)

Cleveland ($103)

Pittsburgh ($134)

Indianapolis (134)

Buffalo ($139)
Hoping for a correction or crash
These prices, coupled with rising mortgage rates, have reduced the number of consumers who are actively shopping for a home. A new study by the ConsumerAffairs Research Team suggests that many consumers are waiting out the decrease in affordability and are banking on home prices and mortgage rates to fall in the months ahead.
In fact, our research found that 78% of Americans think we'll soon face a housing market crash. The youngest consumers – members of Gen Z – are most likely to want one so prices will fall.
Nearly half of respondents in the survey of 1,000 consumers said they believe the housing market will tank next year. About 75% of participants said they plan to buy a home if the market crashes.
Most industry experts say a market crash like the one that occurred during the 2008 financial crisis is unlikely because of the imbalance between buyers and available homes. However, they concede that home prices will drop as affordability declines.
A correction is normally a decline of between 10% and 20%. In the ConsumerAffairs survey, 80% of respondents said they would like to see a correction that would make a home purchase more affordable.