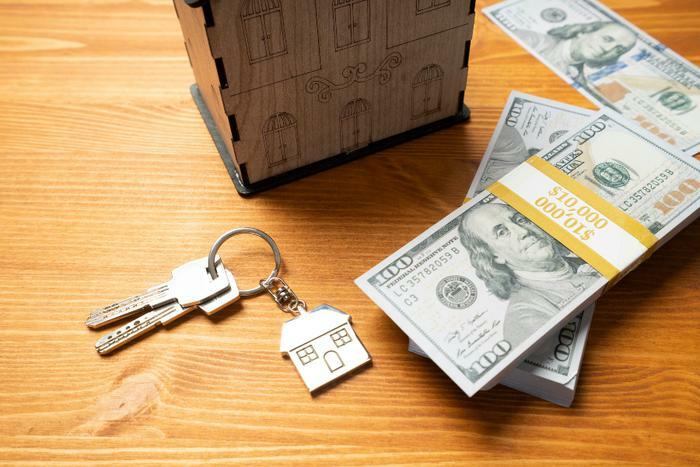 The median U.S. home price declined slightly in July, the first time in years that prices have fallen. Black Knight, a housing data firm, reports the median home price fell 0.77% from June, the largest single-month decline since January 2011.
Over the last few months, Black Knight's data shows prices were still rising but at a slower pace each month. The drop, while small, could be good news for buyers if the trend continues.
"Annual home price appreciation still came in at over 14%, but in a market characterized by as much volatility and rapid change as today's, such backward-looking metrics can be misleading as they can mask more current, pressing realities," said Black Knight Data & Analytics President Ben Graboske. 
Graboske says the slowdown in the market has been showing up in the data over the last several months. He says that in January, prices rose at 28 times their normal monthly rate before slowing to five times average in February. That, he notes, was when interest rates began to move higher.
"Even May was still about two times normal before June growth came in 70% below the long-run average," he said. "Without timely, granular data, market-moving trends don't become apparent until they're right in front of you – like a sudden shift to the largest single-month decline in home prices in more than a decade."
Embracing renting
Rising interest rates have simply made today's expensive homes unaffordable for many Americans. Rather than buy a small, entry-level home they will quickly outgrow, real estate expert Kurt Carlton, president of investor support firm New Western, says many younger consumers have embraced renting as a way to obtain more living space.
"(The) desire for rental homes has increased as millennials are having children and seeking flexibility," Carlton told ConsumerAffairs. "This demand vacuum has drawn in institutions who have continued to standardize the single-family rental market.
According to the Black Knight report, prices are not easing in a uniform pattern, with price cuts occurring most frequently in the most expensive markets.
But the report shows that more than 85% of the 50 largest U.S. markets are at least marginally off their peak prices through July, with home prices down by less than 1% in a third of the market, and more than one in 10 seeing prices fall by 4% or more.