---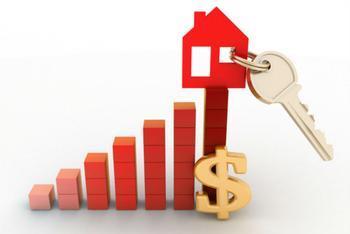 Another rise for home prices in February on both a year-over-year and month-over-month basis
Property information provider CoreLogic reports that home prices nationwide -- including distressed sales -- increased 6.8% in February and were up 1.1% from January.
"Home prices continue to rise across the U.S. with every state posting year-over-year gains during the last 12 months," said Anand Nallathambi, president and CEO of CoreLogic. "Improved economic conditions and tight inventories continue to drive exceptionally strong gains in many markets, especially for homes priced below $500,000."
Looking ahead
The CoreLogic Home Price Index Forecast projects an increase of 5.2% on a year-over-year basis from February 2016 to February 2017, and on a month-over-month basis a more modest 0.6% from February to March.
"Fixed-rate mortgage rates dropped more than one-quarter of a percentage point in the first three months of 2016, and job creation averaged 209,000 over the same period," said CoreLogic Chief Economist Dr. Frank Nothaft. "These economic forces will sustain home purchases during the spring and support the 5.2% home price appreciation CoreLogic has projected for the next year."
---