---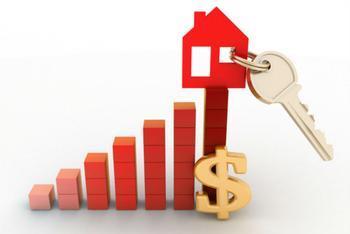 Home prices continued their rise across the country over the last 12 months in November.
The S&P CoreLogic Case-Shiller U.S. National Home Price NSA Index, covering all nine U.S. census divisions, posted a 5.6% for the month after rising 5.5% in October.
The 10-City Composite posted advanced 4.5% on a year-over-year basis increase. The 20-City Composite reported a gain of 5.3%.
Seattle, Portland, and Denver reported the highest year-over-year gains among the 20 cities over each of the last 10 months.
Seattle led the way in November with a 10.4% year-over-year price increase, followed by Portland with 10.1% and Denver with an 8.7% increase.
Eight cities reported greater price increases in the year ending November 2016 versus the year ending October 2016.
"With the S&P CoreLogic Case-Shiller National Home Price Index rising at about 5.5% annual rate over the last two-and-a-half years and having reached a new all-time high recently, one can argue that housing has recovered from the boom-bust cycle that began a dozen years ago," said David M. Blitzer, Managing Director and Chairman of the Index Committee at S&P Dow Jones Indices.
Month-over-month
The National Index recorded a seasonally adjusted 0.8% month-over-month advance, while both the 10-City and 20-City Composites each reported 0.9% month-over-month increases. All 20 cities saw prices rise.
Blitzer believes the plan by the Trump administration to seek faster economic growth, increased investment in infrastructure, and changes in tax policy could affect housing and home prices.
"Mortgage rates have increased since the election and stronger economic growth could push them higher," he explains. "Further gains in personal income and employment may increase the demand for housing and add to price pressures when home prices are already rising about twice as fast as inflation."
---