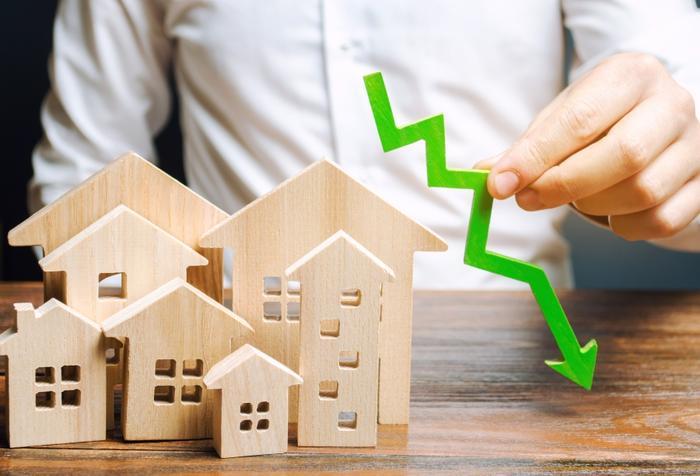 The number of mortgage applications to purchase a home fell sharply last week to a six-month low. It's a signal to people who have been thinking about a home purchase that now may be the time to pull the trigger.
Since the early days of the coronavirus (COVID-19) pandemic, the housing market has been on a tear. Not only has there been increased competition for available homes, but the overheated market has also pushed up home prices.
Now there are fewer buyers competing for homes, as evidenced by the Mortgage Bankers Association report. It showed that mortgage applications last week fell 3 percent from the week before, continuing a downward trend during the fall.
But to give you an idea of how heated 2020's housing market is compared to last year's, the report shows demand for mortgages last week was still 16 percent higher than during the same week in 2019.
Plenty of headwinds
There are still plenty of headwinds facing home buyers in the fall of 2020, but at least the competition, which was fierce during the summer, isn't as intense. There may be fewer bidding wars between competing buyers.
But home prices have risen significantly since this time a year ago, partly because people working from home have decided they need more space and partly because there remains a lack of available homes on the market.
Low rates, higher prices
Housing experts say something else may be encouraging sellers to keep raising their asking prices -- record-low interest rates. If buyers are paying less interest they can afford to pay more for the home, and sellers haven't been shy about asking for higher prices.
The National Association of Realtors (NAR) reported that the median price for all housing types in September was $311,800, a nearly 15 percent increase from September 2019. It said September's national price increase marked 103 straight months of year-over-year gains.
 "Inadequate housing supply is putting upward pressure on home prices and is impacting affordability — especially for first-time buyers and lower-income buyers," Joel Kan, an economist at the Mortgage Bankers Association, told CNBC.
The average rate on a 30-year fixed-rate mortgage fell to a low of 2.98 percent last week. That's a full point lower than buyers could have gotten a year ago.