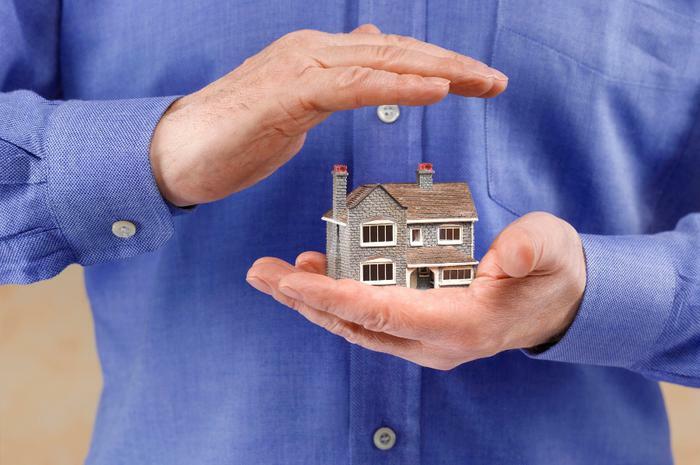 The price of a home is not the only thing going up. The cost of insuring a home is also rising in most states.
A new report from QuoteWizard, an online insurance marketplace, found that the average premium has risen by as much as 34% in some states since last year. To make that determination, the company analyzed homeowners insurance rates from every major insurance company in all 50 states. 
Insurance coverage is regulated by each individual state, so rates can differ across the country. QuoteWizard found that rates are up just 2% on a nationwide basis, but the premiums surged much higher in some states.
"Prices have changed wildly in the last year," said Nick VinZant, a senior research analyst at QuoteWizard. "Depending on where you live you could be paying a lot more or a lot less. We've seen everything from a 25% decrease in Kentucky to a 34% increase in Idaho." 
Sherece, of Nashville, Ind., told us she has seen her State Farm homeowners insurance premium fluctuate from month to month, even though she bundled her homeowners and auto policies to get a discount.
"Downside, the rates change by a few dollars every month," Sherece wrote in a ConsumerAffairs review. "Wish it was consistent but it's only a few dollars and goes up and down. Evens out in the end I believe."
Oklahoma is the most expensive state
The QuoteWizard analysis found that the average cost of homeowners insurance is now $1,766 nationwide, which works out to about $147 a month. Oklahoma is the most expensive state for homeowners insurance, with the average homeowner paying $3,735 a year. Hawaii is the cheapest at only $412 annually.
In the last 12 months, homeowners insurance premiums have increased in 30 states but have gone down in 16 states. Inflation is at least partly to blame in states where rates are rising.
Even though many consumers are paying more for their coverage, they may be underinsured. As we recently reported, building costs have skyrocketed since the start of the pandemic. Replacement costs are much higher than they were two years ago, and most carriers have adjusted their rates to account for that.
"It now costs around $40,000 more to build the same home and if you haven't updated your coverage that extra cost is going to come out of your pocket," said VinZant.