---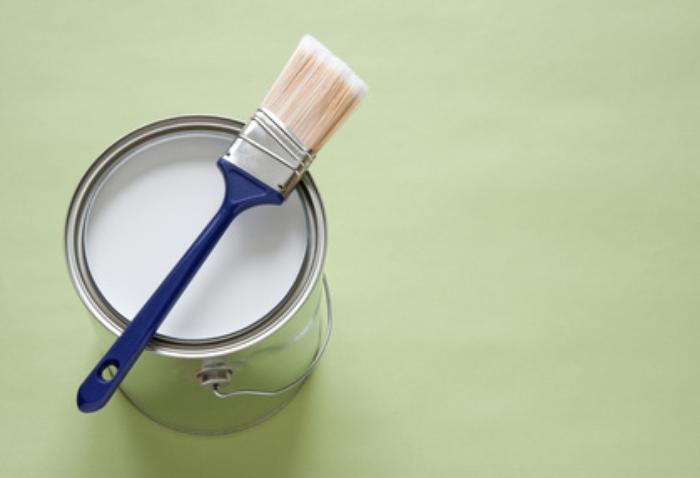 When you consider making improvements to your home – especially preparing it for sale – perhaps no investment yields a bigger payoff than a can of paint.
Adding a new coat of paint, either inside or outside, makes a home seem newer, fresher and well cared-for. But not all paint is the same.
True, color is important but so is quality and texture. Skimping on quality usually costs you in the long run.
When painting an interior, first consider the room you are painting, its size and shape. Before selecting colors remember that a lighter color can make a small room seem bigger while a dark color brings in the walls of a large room.
Consider the room
Think about how the room will be used. A warm color in the living area creates a more comfortable, inviting ambiance than a cooler color.
The color on the wall should also reflect your mood and personality. However, if you are preparing your home for sale, your choice should be tasteful and neutral.
In addition to color, the finish is important. Check the paint can label for descriptions like "flat," "low-luster," "satin," "eggshell," "semi-gloss" or "gloss."
A flat finish works best on ceilings or anywhere else that a muted low-reflecting surface is desired. A flat finish is harder to clean so it works best in low-traffic areas.
Low-luster, satin and eggshell provide a slight reflective sheen. You see this finish a lot in high-traffic areas like hallways and bedrooms.
Semigloss and gloss are ideal for areas frequently touched like hands, such as kitchens, bathrooms and woodwork. On a sliding scale, imperfections in the painting surface will show the least with a flat finish and the most with gloss.
Select a high-quality paint
When buying paint, you'll see that – like most things – higher quality costs more. If you are painting your home, spending more for a top quality paint will make sense.
A high quality paint will probably save money in the long run, often requiring fewer coats. So it saves both time and money.
A top grade of paint is usually described as "premium." Lower quality paints are typically described as "professional" or "architectural." A "contractor" grade of paint is usually the lowest quality.
Another simple way to tell quality of paints apart is by price. A top quality paint is going to be more expensive than other grades. That's because it contains more of the paint's principal ingredients.
Latex or oil-based?
In addition to choosing color and quality, you will also need to select between water-based latex paint and a solvent-based – often called oil-based – paint.
According to California Paints, some 75% of all the paint that is sold today is of the latex variety. Do-it-yourselfers use an even higher percentage of this type of paint for both exterior and interior projects.
Before you open a can of paint and begin applying it you need to spend some time preparing the surface. Remove as much dirt and grease as possible since it will keep any paint from properly adhering to the surface.
To improve the paint's covering capability use a primer-sealer first. Primers also prevent uneven paint absorption and will even help lesser quality paints but when used with quality paint, your finished project will retain its good looks much longer.
Realtors say freshening up your home with a coat of paint will help your home sell faster and sell for closer to an asking price. But what if you don't have time and money to paint the entire house, inside and out?
Then target your paint to where it will pay off the most. According to Realtor.com, that includes the front door and inside and outside trim.
---