---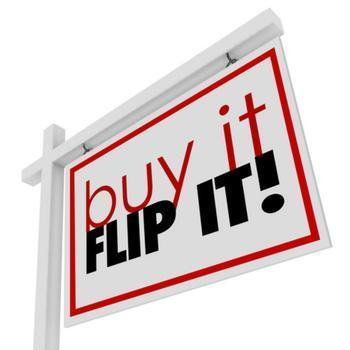 A new report by RealtyTrac, a site specializing in marketing foreclosures, shows that buying and selling properties for profit – a practice known as "flipping" – is increasing.
The company reports that 6.6% of single-family and condo sales in the first quarter of the year qualified as "flips," meaning they were bought and sold within a 12 month span. That's a 20% increase from the fourth quarter of last year and is up 3% from the first quarter of last year.
Daren Blomquist, senior vice president at RealtyTrac, says flipping dipped a bit in 2014 but has been increasing since then.
"While responsible home flipping is helpful for a housing market, excessive and irresponsible flipping activity can contribute to a home price pressure cooker that overheats a housing market, and we are starting to see evidence of that pressure cooker environment in a handful of markets," he said.
Those markets include Baltimore, Buffalo, New Orleans, Seattle, and San Diego, among others.
It looks easy on TV
Flipping has been made popular by a number of cable TV reality series, some making it look like an easy way to make money. But if you don't know what you're doing, you can easily lose money.
One of the biggest risks is buying a property that needs more expensive renovation that you planned on. This often happens when someone buys a foreclosure that they have not been able to fully inspect. Once they take possession, they often find structural issues that weren't immediately apparent but must be addressed before the property is resold.
Another risk is financing the flip with borrowed money, with the house taking much longer to sell than anticipated. That was a bigger risk a couple of years ago, but less so now, because of declining inventories.
While flipping is on the increase, it has a long way to go before reaching the record level hit in 2006, just before the housing market crashed. In 2006, 9% of home sales were flips.
---