---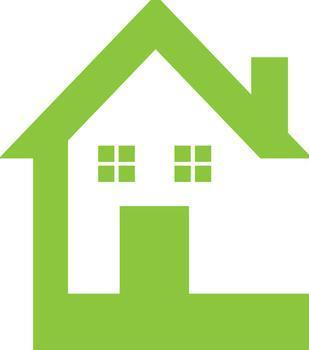 Data released by ATTOM Data Solutions, a subsidiary of RealtyTrac, shows fewer real estate investors were "flipping" single-family homes and condos in the first quarter of the year.
A piece of property is considered "flipped" if it is sold in an arms-length transaction for a second time within a 12-month period. ATTOM Data Solutions' Q1 2017 Home Flipping Report shows 43,615 single family homes and condos were flipped nationwide in the first three months of 2017, down 8% from the previous quarter and down 6% year-over-year, hitting a two-year low.
That could be one reason the inventory of available homes for sale has continued to fall, making it harder to buy a home. With contractors building fewer new homes, investors flipping homes have actually contributed to the supply of available entry-level properties.
Since the financial crisis, property that has suffered damage or neglect has been renovated and updated and put back on the market. While real estate investors have made money, the process has also helped to increase the supply of homes and improved neighborhoods.
Using other people's money
"The business of financing for home flippers continued to grow in the first quarter of 2017 even as the home flipping rate plateaued compared to a year ago and average home flipping returns decreased for the second consecutive quarter," said Daren Blomquist, senior vice president at ATTOM Data Solutions.
Home builders have complained that rising construction costs prevent them from profitably building new homes for first-time buyers, who usually can only come up with minimal down payments and therefore can't afford to pay more than an entry-level price.
Home flippers, meanwhile, are able to purchase foreclosed homes at a steep discount, then renovate them -- often doing much of the work themselves -- selling them at a reasonable price and making a nice profit. Increasingly, Blomquist says, they're doing it with borrowed money.
"Home flippers financed an estimated $3.5 billion in purchases for homes flipped during the quarter, up from $3.3 billion in the previous quarter and up from $2.4 billion a year ago to the highest level since the fourth quarter of 2007 — a more than nine-year high," he said.
Hot markets
As the trend runs its course, markets with the fastest-rising real estate values tend to be flipping hot spots. If an investor is willing and able to borrow money to finance a flip, Blomquist says it's evidence that the market is strong.
Markets with the highest percentage of financed flips include Colorado Springs, Denver, Seattle, Boston, and Providence, R. I.
States with the highest percentage of home flips are Washington, DC, Nevada, Alabama, Tennessee, Maryland, and Missouri.
Thanks
Keep an eye on your inbox, the lastest consumer news is on it's way!
Unsubscribe easily whenever you want
---