---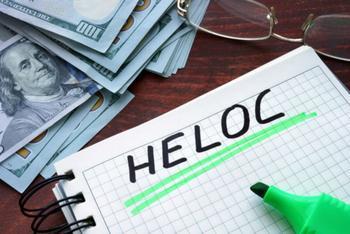 Consumers are increasingly tapping into the equity of their homes, suggesting the rise in home values is putting actual money in their pockets.
Experian, the credit agency and information services company, reports home equity lines of credit (HELOC) have risen sharply, but that consumers so far are managing payments with few delinquencies.
A HELOC is essentially a second mortgage. A bank typically extends the line based on the equity in the property. They can be effective ways to finance a major purchase since the interest rate is significantly lower than credit card interest and interest payments are tax deductible.
The danger, of course, is potential mismanagement – using a home as an ATM. Sound familiar?
Money machine
"During the housing boom, home equity lending was heating up, but lenders pulled back significantly as home prices began to fall," said Michele Raneri, vice president of analytics and new business development at Experian.
Now that home values have recovered in many areas, banks are making these loans again in greater number and consumers are taking advantage of them. But there could be trouble ahead for consumers who took out these loans before the 2008 housing crash.
HELOCS can be structured a number of ways, but typically they are for a 10 year term. The first part of the term is called the "draw," when the borrower takes out money against the equity in the property.
The second part of the term is when the consumer repays the money. Raneri says lenders will be keeping a close eye on these older HELOCs. She notes that $236 billion in HELOC debt originated between 2005 and 2008 is now nearing repayment.
Loans up 111% in five years
Experian says $29 billion of that amount has been paid down over the last 12 months. Meanwhile, as of the fourth quarter of 2015, new HELOCs were up 111% from the same period in 2010.
HELOC delinquencies have fallen to levels that were common before the recession. In the fourth quarter of last year, only 0.49% of consumers with a HELOC were 90 to 180 days past due.
It's important to avoid delinquency for a number of reasons, but here's a good one: Raneri says consumers nearing the period when the loan is due, but who still have a significant balance, can likely refinance their HELOC, as long as they have good credit and enough equity in their homes.
---