---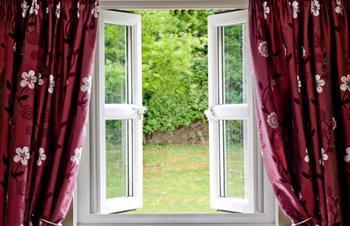 Despite the fact that some U.S. cities still have snow on the ground and folks are still keeping precautionary winter hats inside of jacket pockets, springtime is here, which means long-anticipated warmth, budding branches and longer days with a little more color and sunshine.
Furthermore, spring is that time of year when warm and cold weather are in a constant duel, and whoever the winner is will determine how you'll dress that day, although it's hard to figure out which climate really won sometimes.
That leaves many people wearing sweaters on 60 degree days and short sleeves on days that are 35 degrees, because as most people know, trying to dress for the season these days can be an annoying guessing game.
Another thing that can be confusing to some folks is how to switch their energy use with each change of season, because besides autumn, spring is the only season where people seem to switch back and forth between turning on the heat and opening their windows.
Adjust the thermostat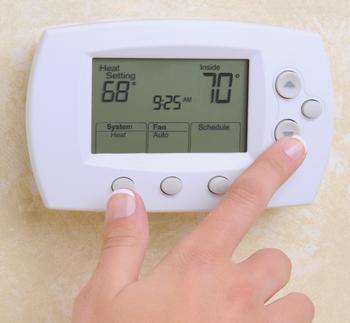 According to the Wakefield Municipal Gas and Light Department in Massachusetts, you should adjust and set your thermostat on the lowest temperature you're able to tolerate because doing so, will save you 3% on your heating bill for every degree your thermostat is lowered.
In addition, turn your water heater down to 120 degrees Fahrenheit once springtime hits, and be sure to close your windows during the day and open them up at night, which sounds backwards, since many people wake up, see a sunny day and open their window.
In actuality, people should be doing the opposite once it gets warm, says Wakefield Municipal, since sunlight during the day will obviously heat your home and make it too hot.
But by keeping your windows closed during the day and then opening them up at night, you'll allow cool air to float in and make your house a little more comfortable. Then once you wake up in the morning, you should close your windows to keep the cool air inside.
Spring cleaning
And spring cleaning isn't just an overused term, there are actual energy-saving benefits to doing a thorough clean-up once March and April rolls around.
Wakefield reminds pet owners that pets tend to shed during the spring, so it's important to keep things like your refrigerator condenser coils clean and free of pet hair, as this will allow your fridge to run much more efficiently.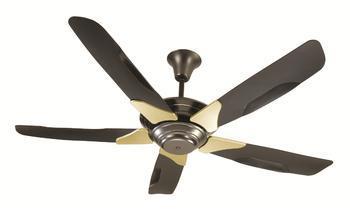 Additionally, all ceiling and table fans should be checked and cleaned, so they can remain dust-free for maximum efficiency and once May and June hits, it's best to change the direction of your ceiling fan so the air is being pulled upward.
Changing the direction of your fan, will allow better cooling and much better airflow, says the Massachusetts light and gas company.
Other energy-saving advice for the spring time involves not using lights and appliances that give off a lot of heat once the temperature rises -- like using the stovetop instead of the oven when it's warm outside and making sure you're using lighting that's better suited for spring and summer.
According to the site Energy.gov, only 10% to 15% of the electricity used in incandescent lights produces actual light, the other 85% to 90% give off heat, and using the wrong lighting and appliances during the warmer months will most likely make you want to run your air conditioner continually, which we all know zaps tons of energy, and it can zap away your hard-earned dollars too.
And if you can, use hair dryers, curling irons and the dishwasher a bit less during the spring and summer seasons, since these appliances produce a lot of heat. In addition, turn off your computer when you're not using it, as this too will unnecessarily heat your home and force you to crank up the A.C.
Air leaks
When it comes to air leakage in your home, spring is an ideal time to recheck those common areas that let coolness out.
According to the company Green Home Gnome, walls, floors and ceilings account for 34% of air leakage, HVAC ducts account for 15%, Fireplaces 14% and windows and doors 10% and 11% respectively.
And using less hot water during the warmer months is advised as well.
So to do so, it's important to know that 37% of your yearly hot water usage comes from the shower, 26% from the washing machine, 14% from the dishwasher, followed by running a bath (12%) and using hot water in sinks (11%).
So by making just a few adjustments in your home, you'll not only be able to save money during the warmer seasons, you'll be making your house a lot more comfortable too.
And by making some of these energy changes this year, you might be able to get a tax credit when filing next year, experts advise, which of course is another reason to be more efficient this spring, and in the following months too.
---