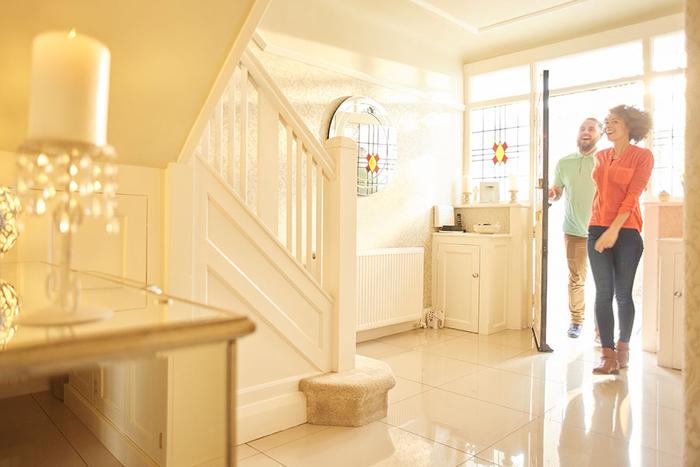 Home prices closed out 2017 with a 6.2 percent year-over-year increase, according to the latest accounting by the S&P CoreLogic Case-Shiller Indices.
Rising home prices, coupled with the reduction of some homeownership tax benefits, could bring about significant changes to the 2018 housing market. Javier Vivas, Director, Economic Research at realtor.com, sees housing markets with both high home prices and high taxes as facing some of the biggest challenges.
"Constricted affordability will continue to be a recurring pattern in the housing market in 2018, and we anticipate growth to be concentrated around areas where home prices still have room to grow," Vivas told ConsumerAffairs.
Possible migration
For example, there will be increasing incentives for homeowners in some states, such as New York and California, to sell their homes and move to the Sunbelt or Midwest where taxes (and home prices) are lower.
That's because starting this year, the tax deduction for state and local taxes is capped at $10,000. In markets where the average home is $500,000 or more, homeowners may pay a lot more than that in property taxes.
Pricier housing markets also tend to be in states where the state tax rate is high. Where homeowners could offset their expensive homes by writing off state and local taxes, some homeowners may no longer have that option.
Vivas believes that could result in what real estate economists see as a migration–homeowners leaving expensive markets for cities where costs are lower.
"However, lower home prices are just one part of the equation," Vivas said. "For markets to see a constant influx of new residents, there must also be a steady stream of jobs and positive economic momentum."
He notes the top 10 housing markets predicted for growth in the realtor.com 2018 housing forecast have seen employment and population grow at double the rate of the rest of the country.
Where the population may grow
That forecast predicts southern cities will see the biggest growth this year, led by Tulsa, Okla., Little Rock, Ark., and Charlotte, N.C.
A declining inventory of homes for sale has been a major factor in driving up home prices since 2015. With fewer homes for sale, sellers can set–and usually get–higher prices.
"While the total number of homes for sale will likely stay constricted for much of the year, we actually expect inventory declines to decelerate slowly throughout 2018," Vivas said.
But that might not help first-time homebuyers. Vivas believes the majority of this inventory growth may come in the mid-to-upper tier price points, including homes priced above $350,000.
For consumers looking for that first home, Vivas says 2018 may prove to be as challenging as 2017, because "the levels of starter homes have been significantly depleted."