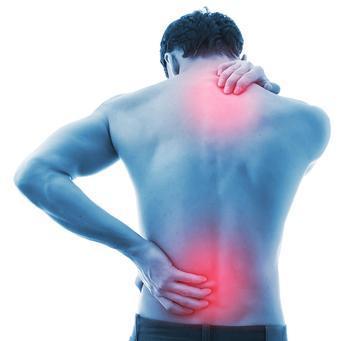 For year, holistic medicine had sort of a hippie, New Age connotation, operating on the fringes of traditional medicine.
But increasingly, traditional medicine is giving the holistic approach, which considers the whole person, a new look. With the growing opioid addiction epidemic, it's earning new respect as an effective way to manage pain.
For the American Pain Society (APS), the holistic approach is nothing new. The organization has for decades advocated treating the whole person.
Over-reliance on painkillers
Dr. David Katz, director of the Prevention Research Center at Yale University, says doctors need to stop prescribing so many painkillers and look for ways to adopt patient-centered, holistic approaches to treating chronic pain, when they are appropriate.
"There are lots of choices for managing pain but many worthwhile options are neglected," said Katz. "Pain is almost always part of a bigger health picture, and just focusing on pain can lead to medication abuse."
A more productive approach, Katz says, is helping patients suffering from pain get healthier. That's because the healthier you are, the less likely you're going to suffer pain.
Integrated treatment approach
Speaking at a meeting of the APS, Katz suggested clinicians use an integrated treatment approach. Treatment, he said, should address medical, social, psychological and lifestyle aspects of a patient's life. In many cases, Katz says doctors will uncover a complex array of problems. If they are successfully addressed, the patient is likely to get better. If not, the condition may worsen.
Treatment will vary by patient. Doctors have to be able to determine which lifestyle factors need to be addressed first. In many cases, Katz says helping a patient sleep better is the appropriate first step.
"Pain causes sleep difficulties," he said. "People who don't get enough sleep have less energy, are less active physically, and usually gain weight, which can exacerbate pain. Also, poor sleep can cause or compound depression and social isolation, which can lower pain thresholds."
Katz said he has found doctors are much more open to holistic approaches now, and are beginning to rely less on drugs when it comes to managing pain.
Integrative medicine takes a similar approach, and is also gaining ground within the medical establishment. The Academy of Integrative Health and Medicine points out that "health" is just as important as "medicine."
It stresses the important relationship between practitioner and patient, focuses on the whole person, and is driven by evidence. Integrative medicine practitioners use all appropriate therapeutic approaches to achieve optimal health and healing.