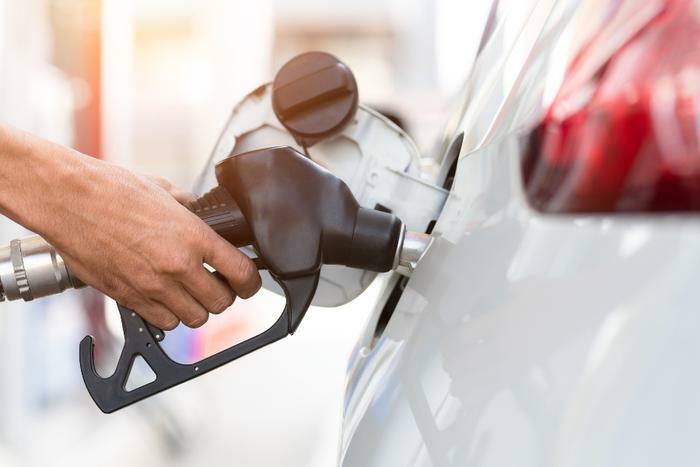 For motorists gassing up for a Fourth of July road trip, there's good news and bad news. The good news is the national average price of gas this week registered its sharpest decline in months.
The bad news? The price is at a record high for the Independence Day holiday.
AAA's daily fuel price survey shows the national average price of regular gas is $4.84 a gallon, down 8 cents a gallon over the last seven days. Last year, holiday travelers paid an average of $3.12 a gallon.
The average price of premium gas is $5.55 a gallon, also 8 cents lower than last Friday. The average price of diesel fuel is $5.76 a gallon, 4 cents lower than last week.
After peaking at $5.01 a gallon in June, the price of regular gas has drifted lower, falling more quickly in some states than others. Industry analysts attribute the decline to falling demand – perhaps caused by near-record high prices – and a recent pullback in oil prices.
Patrick De Haan, head of petroleum analysis at GasBuddy, said U.S. refiners also have more oil to work with. In a Twitter post, he said U.S. oil production is now at the highest level since before the pandemic.
While many states reported mostly stable gas prices this week, some motorists enjoyed large drops in the price at the pump. The statewide average price of regular gas fell 19 cents a gallon in Tennessee. The average price dropped 12 cents a gallon in Texas, North Carolina, and Arizona; 11 cents in Arizona; 8 cents in Illinois, Georgia, and Alabama; and 7 cents a gallon in Mississippi, Arkansas, and Louisiana.
Utah bucked the trend of lower prices, as the statewide average rose 5 cents a gallon over the last week.
States with the most expensive gas
These states currently have the highest prices for regular gas, according to AAA:
California ($6.27) 

Hawaii ($5.61)    

Nevada ($5.56)     

Alaska ($5.56)    

Oregon ($5.48) 

Washington ($5.47)     

Illinois ($5.37)      

Utah ($5.26)   

Idaho ($5.25) 

Arizona ($5.21)   
States with the cheapest gas
AAA reports that these states currently have the lowest prices for regular gas:
Georgia ($4.35)  

South Carolina ($4.35) 

Mississippi ($4.37) 

Arkansas ($4.40)    

Louisiana ($4.40)     

Alabama ($4.45)   

Tennessee ($4.46)  

Texas ($4.46)    

North Carolina ($4.49)   

Oklahoma ($4.55)