---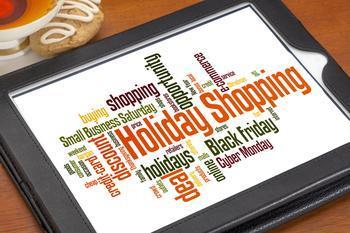 Holiday retail sales in November and December showed strong gains in 2016. The National Retail Federation (NRF) says sales increased year-over-year by 4% to $658.3 billion, mostly due to a strengthening economy.
Additionally, non-store sales surged during the latter part of last year to $122.9 billion, which is up 12.6% from 2015. The increases eclipse previous NRF predictions of a 3.6% increase during the holidays, and experts say that it only shows that the economy is picking up steam.
"These numbers show that the nation's slow-but-steady economic recovery is picking up speed and that consumers feel good about the future. Retail mirrors the economy. And while there might have been some bumps in the road for individual companies, the retail industry overall had a solid holiday season and retailers will work to sustain this in the year ahead," said NRF CEO and President Matthew Shay.
Online sales flourish
While the numbers look good for overall holiday retail, Shay points out that online and non-store sales continued to improve over sales at brick-and-mortar locations, going up by 12.6%. However, he adds that it doesn't matter much to the retailer if consumers are buying online or at store locations – as long as the money keeps rolling in.
"There has been a lot of talk about online versus in-store retail in the past few months, but that comes from people who don't realize that online and retail today are the same thing," Shay said.
"In the new distributed commerce world that allows consumers to buy any product, anytime, anywhere, it really doesn't matter whether a customer shops in a company's store or on its website or mobile app. It's all retail. Today's retailers sell to shoppers any way they want to buy."
Economic improvements
NRF Chief Economist Jack Kleinhenz points out that hourly earnings were up year-over-year in 2016, while job gains were strong and unemployment stayed relatively low. All of this, combined with strong economic indicators, led to strong retail sales over the holiday season.
"The economy was clearly stronger in the fall and consumers were more active during the holiday season than they had been earlier in the year," Kleinhenz said. "Economic indicators were up, retailers offered great deals, confidence improved and all of that empowered consumers to spend more."
---