---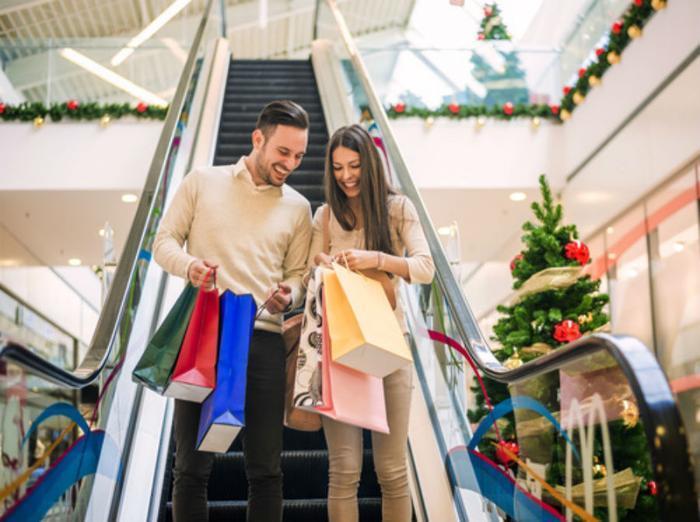 As we continue to march through October, consumers across the country are gearing up for the coming holiday season. In fact, many have already begun shopping for end-of-the-year events, and the National Retail Federation (NRF) believes that this will be a big year for retailers.
The organization made a prediction earlier this month that sales -- excluding those made in the automotive, gas, and restaurant spheres -- would be 3.6% higher in November and December than they were last year, accounting for $655.8 billion in spending. That mark would beat the current 10-year average of 2.5% growth, and would even put sales above the current 7-year growth average of 3.4%, the period of time since economic recovery began in 2009.
"All of the fundamentals are in a good place, giving strength to consumers and leading us to believe that this will be a very positive holiday season. . . This year hasn't been perfect, starting with a long summer and unseasonably warm fall, but our forecast reflects the very realistic steady momentum of the economy and industry expectations," said NRF President and CEO Matthew Shay.
If the prediction proves to be true, it would be a continuance of positive growth for the economy during the holiday season; in 2015, sales increased by 3.2% over the previous year. Over the course of this year, consumers seemed more willing to pay down purchases with credit, which is a positive sign for future sales figures.
"Consumers have seen steady job and income gains throughout the year, resulting in continued confidence and the greater use of credit, which bodes well for spending throughout the holiday season," said NRF Chief Economist Jack Kleinhenz. However, he notes that both global and domestic political uncertainty, along with unseasonably warm weather, could still negatively impact consumer confidence going forward.
In addition to a positive sales forecast, the NRF is predicting that seasonal employment will also stay on track in 2016. The organization believes retailers will hire between 640,000 and 690,000 workers this holiday season, in line with the 675,300 employees hired last year. Recent reports that Amazon will hire 120,000 holiday workers may pad those numbers even more.
---