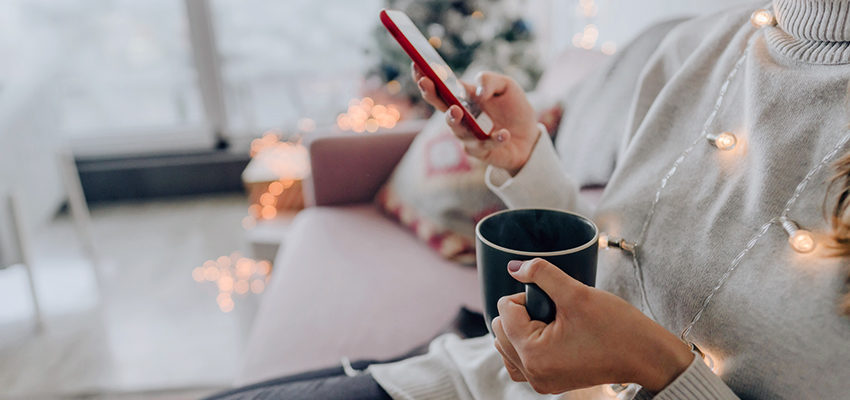 Christmas shopping for a coffee lover is hard if you don't drink much coffee yourself. For the under-caffeinated, the sheer number of options and amount of paraphernalia can be intimidating. To help, the ConsumerAffairs research team curated a list of some of our favorite coffee-related gifts for 2020.
OXO Cold Brew Coffee Maker
There really isn't a "season" for cold brew concentrate — rest assured your coffee lover will use this all year long. We like that the OXO has a rainmaker top so the grounds brew evenly. It yields up to 16 ounces per batch, which can then be used in cold or hot drinks.
Bean Box Gourmet Coffee Subscription
The gift that keeps on giving. Each month for three months, Bean Box sends four half-pound bags of whole coffee beans sourced from top roasters in Seattle. The package also includes tasting notes, roaster profiles, brewing tips and a special "artisan treat."
Ember Smart Mug
Do you know someone that always lets their coffee get cold? A heated mug is cool for them because it keeps that sweet bean juice steamy, even if they get distracted for a few minutes — or an hour and a half.
Bretani Manual Coffee Grinder
A manual grinder makes a perfect gift for the coffee lover who needs control over all aspects of their life. The brushed stainless steel makes this coffee grinder easy to look at and easy to clean.
Whetstone Camera Lens Mug
The Ember mug is great for home, but this mug is better for being out and about. It looks like you're drinking from the SLR of a camera, which is sure to be a conversation starter. This is a must-buy if your coffee friend also happens to be a photographer.
Flair Signature Espresso Maker
The Flair Signature is a stunning piece of craftsmanship with overall positive ratings on Amazon. Plus, it's portable and easy to clean. (A completely manual espresso machine is a pretty serious gift — it's best for the person who already has a quality grinder, scale and everything else you need to make better coffee a home.)
Breville Barista Express Espresso Machine
A Christmas surprise for the true latte lovers. This semi-automatic espresso machine comes with the equipment that's needed to be an at-home barista, including a tamper, stainless steel milk jug, portafilters and a dose trimming tool.
"The Monk of Mokha" by Dave Eggers
If your coffee snob also loves a good read, then "The Monk of Mokha" by Dave Eggers is sure to impress. The 352-page book tells the true story of a young Yemeni-American man from San Francisco as he rises to success in the coffee industry.
As you can see, there are tons of coffee gadgets and accessories to delight even the most fickle coffee snobs. For more news about holiday shopping, check out the latest in holiday spending trends.