---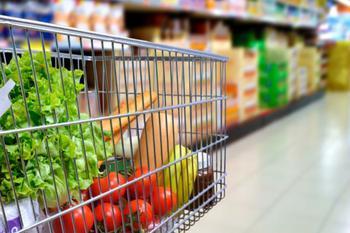 Black Friday isn't the only day consumers can snag a bargain. During the months of November and December, grocery stores lower the prices on items that are frequently used in holiday recipes.
Ingredients such as flour, chocolate chips, and condensed milk don't have to be used in holiday cooking, of course; they can be used all year. So why not seize the opportunity to stock your pantry while holiday staples are available at a fraction of their regular price?
Items to stockpile
There are many items that are commonly reduced during the holiday season. Not all stores offer the same deals, but most stores tend to drop the prices on these items through December. For an even deeper discount, consider clipping coupons or using rebate apps. 
If you're not sure you'll be able to find a use for an item before it goes bad, blogger Missy Rakes points out that many items can be frozen and stored for later use. "Things like butter, chocolate chips, turkey and even diced onions can be frozen and kept for months," Rakes wrote. Here are some items to look out for:
Flour ($1.25 per 5lb bag or .25 per lb)

Sugar ($1.50 per 4lb bag or less)

Baking Powder (.99 or less)

Chocolate Chips ($1.50 or less per 12 oz.)

Evaporated Milk (.60 or less)

Condensed Milk ($1.00 or less)

Baking Mixes ($1.00 or less)

Marshmallows ($1.00 or less)

Powdered Sugar (.99 or less)

Brown Sugar (.99 or less)

Nuts ($6.00 per lb or less)

Cocoa Powder ($2.00 per 8 oz or less)

Holiday Candy (varies)

Canned Vegetables (.50 or less)

Condensed Soups (.50 or less)

Canned Pumpkin ($1.00 or less)

Butter ($2.00 per lb or less)

Ham ($1.00 per lb or less)

Turkey ($1.00 per lb or less)

Sweet Potatoes (.33 per lb or less)

Baking Potatoes (.15 per lb or less)

Onions (.69 per lb or less)

Carrots ($1.00 per lb or less)

Stuffing Mix (.75 or less)
---