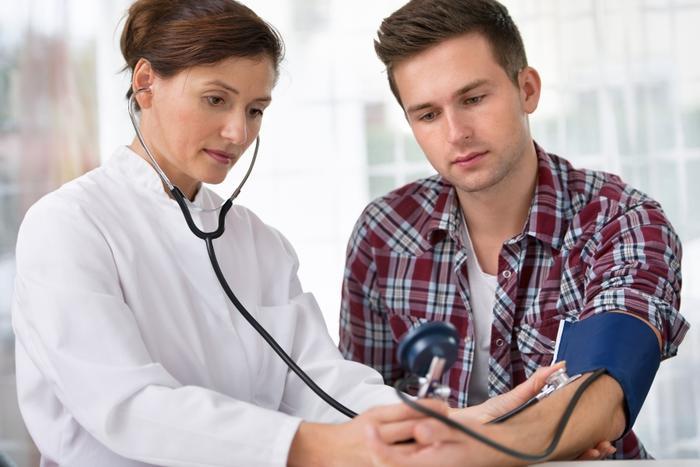 A new study conducted by the American Heart Association explored how consumers' hormone levels may affect their heart health. 
According to the study's findings, elevated levels of stress hormones may increase the long-term risk of high blood pressure and cardiovascular disease. 
"Previous research focused on the relationship between stress hormone levels and hypertension or cardiovascular events in patients with existing hypertension," said researcher Dr. Kosuke Inoue. "However, studies looking at adults without hypertension were lacking. It is important to examine the impact of stress on adults in the general population because it provides new information about whether routine measurement of stress hormones needs to be considered to prevent hypertension and CVD events." 
Managing stress levels
For the study, the researchers analyzed data from more than 6,000 participants enrolled in the Multi-Ethnic Study of Atherosclerosis (MESA). Over the course of three months, the team tracked the participants' stress hormones -- norepinephrine, epinephrine, dopamine, and cortisol -- through urine samples. The team followed up with medical exams for several years to better understand how the participants' stress hormones impacted their heart health long term. 
Ultimately, the researchers learned that elevated stress hormone levels can have long-term effects on consumers' heart health. 
The biggest health risks occurred as hormone levels doubled. Each doubling of cortisol increased the risk of cardiovascular events -- like heart attack and stroke -- by 90%, whereas each time all four stress hormones doubled, the risk of high blood pressure increased as much as 31%. 
"The stress hormones norepinephrine, epinephrine, dopamine, and cortisol can increase with stress from life events, work, relationships, finances, and more," said Dr. Inoue. "And we confirmed that stress is a key factor contributing to the risk of hypertension and cardiovascular events." 
Moving forward, the researchers hope that these findings lead to more consumers receiving the proper testing and prevention measures to identify those who may be at the highest risk of high blood pressure and heart disease. 
"The next key research question is whether and in which populations increased testing of stress hormones could be helpful," said Dr. Inoue. "Currently, these hormones are measured only when hypertension with an underlying cause or other related diseases are suspected. However, if additional screening could help prevent hypertension and cardiovascular events, we may want to measure these hormone levels more frequently."