---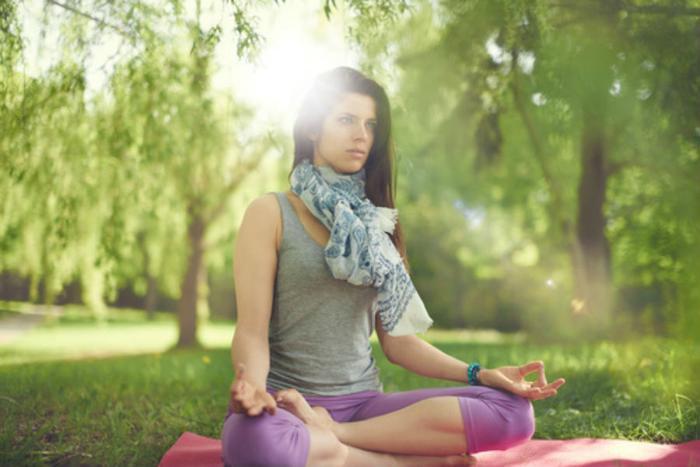 Practicing mindfulness comes with a myriad of scientifically proven benefits. From mood improvement and stress reduction to higher levels of optimism and self-control.
Now, studies show that mindfulness is also linked to healthy glucose levels. Researchers have discovered that people with higher levels of mindfulness are more likely to have healthy glucose levels.  
A Brown University-led study of 399 people yielded the overall hypothesis that people who regularly practice mindfulness may be better self-regulators -- better able to motivate themselves to stick to diet and exercise regimens. This may, in turn, have a positive impact on glucose levels.
Mindful people were less likely to be obese and more likely to believe they can change certain things in their life. Researchers say that while the results of the study show an association and do not prove a cause, they hope to discover whether interventions to increase mindfulness can improve cardiovascular health.
"This study demonstrated a significant association of dispositional mindfulness with glucose regulation, and provided novel evidence that obesity and sense of control may serve as potential mediators of this association," said the authors, led by Eric Loucks, assistant professor of epidemiology in the Brown University School of Public Health.
Measuring mindfulness
Participants' mindfulness was measured by the Mindful Attention Awareness Scale (MAAS) -- a questionnaire which ranks dispositional mindfulness on a scale of 1 to 7. MAAS scores of 6 or 7 were 35% more likely to have healthy glucose levels than people with scores below 4.
Loucks says this is one of the first observational studies to investigate the relationship of mindfulness with diabetes or any cardiovascular risk factor.
"We're getting a signal," said Loucks of the study, published recently in the American Journal of Health Behavior. "I'd love to see it replicated in larger sample sizes and prospective studies as well."
Practicing mindfulness
From a health standpoint, mindfulness -- or the act of being aware of your own thoughts and feelings -- can be beneficial and transformative. To increase your own level of mindfulness, Mindful.org recommends the following tips to get started.
Notice what you are doing as you are doing it and tune into your senses. When you are eating, notice the color, texture, and taste of food. When you are walking, focus more on how it feels to walk and less on where you are headed.

Recognize that thoughts are simply thoughts. There is no need to believe them or react to them.

Notice where you tend to zone out (driving, emailing, feeding the dog, etc), and practice bringing more awareness to that activity.
---