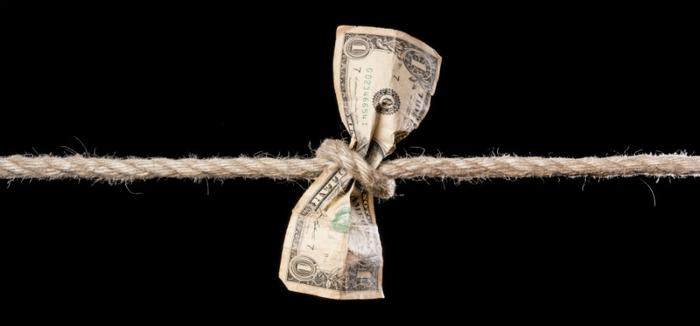 The days of low inflation may be coming to an end.
Prices for just about everything, even gasoline, dropped in the years after the Great Recession. Consumers had less buying power and businesses couldn't raise prices.
As a result, interest rates fell to near historic lows. That made it easier to buy a home and home prices rose.
Now the economy is recovering and the Federal Reserve is raising interest rates. Businesses are finding they are finally able to pass on higher costs to consumers. Heading into 2019, consumers may begin to face a new reality.
Last week, the Bureau of Labor Statistics (BLS) reported a sharp, 0.6 percent jump in final demand Producer Price Index (PPI). Businesses that produce goods and services are beginning to absorb higher costs, which typically get passed along to consumers.
More costly food and gasoline
Much of the increase came in food, energy and trade services. Without those costs, the index rose a more modest 0.2 percent.
Unfortunately, consumers still have to buy gasoline, go grocery shopping, and pay their electric bills. Gasoline prices have been going down in recent weeks but are still about 20 cents a gallon higher than at this time last year.
Looking ahead, economist Joel Naroff of Naroff Economic Advisors doesn't think inflation is ready to kick into high gear, but he does see trouble spots. In his analysis of the BLS data, he notes transportation costs are rising quickly, as are construction costs.
A larger concern may be interest payments on the mushrooming national debt. A report by The Wall Street Journal shows the debt has surged from $5.1 trillion to $15.9 trillion in a few short years.
Rising interest rates
When interest rates were low, the debt service was more manageable. But in a rising interest rate environment -- like a consumer's credit card -- more and more of the payment will go just to pay the interest.
The Journal analysis shows that interest costs on the federal debt took up 6.6 percent of all government spending last year. But the Congressional Budget Office (CBO) estimates interest spending will make up 13 percent of federal spending by 2028.
Along that trajectory, the Journal analysis projects the government to spend more on interest than it does on Medicaid in 2020 and that interest payments will eclipse defense spending by 2023.
As interest rates rise and federal spending increases it will leave less money to pay for government services and entitlements unless economic growth accelerates or taxes are raised.