---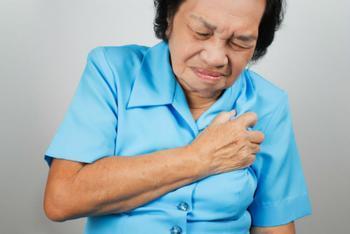 Protein is an important staple of any diet. It helps maintain your body by building and repairing muscle, and it is an essential element for healthy bones, cartilage, skin, and blood. However, new research suggests that a high-protein diet may not be good for some people, especially older women.
In a study conducted by the American Heart Association, researchers found women over the age of 50 were at greater risk of heart failure if they followed a high-protein diet. Interestingly, this connection proved to be true for consumption of meats, while protein from vegetables was found to be beneficial.
"Higher calibrated total dietary protein intake appears to be associated with substantially increased heart failure risk while vegetable protein intake appears to be protective, although additional studies are needed to further explore this potential association," said study author Dr. Mohamad Firas Barbour.
Source of protein is key
In order to come to their findings, the researchers asked participants to self-report their diet while also tracking protein intake through special biomarkers. Special attention was paid to the source of protein (i.e. protein from meat vs. protein from vegetables/other sources).
After collecting the data, Barbour and his colleagues found that risk of heart failure was higher in women who had high-protein diets rich in meat consumption. This proved to be true across all participating women, regardless of age (over 50), race, ethnicity, or level of education.
The presence of other medical conditions – such as high blood pressure, diabetes, coronary artery disease, anemia, or atrial fibrillation – was also a non-factor.
Barbour states that while the findings should be "interpreted with caution," they could point to a need for better understanding of heart health in older women.
"While a better understanding of dietary risk is still needed, it appears that heart failure among postmenopausal women is not only highly prevalent but preventable by modifying diet," Barbour said. "Heart failure is highly prevalent, especially in post-menopausal women; therefore, a better understanding of nutrition-related factors associated with heart failure is needed."
Thanks
Keep an eye on your inbox, the lastest consumer news is on it's way!
Unsubscribe easily whenever you want
---