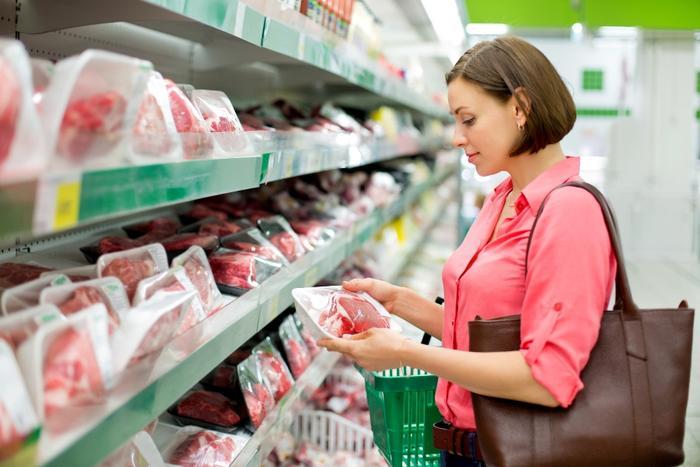 The price of meat was going up before the COVID-19 pandemic hit, but it's been like a house on fire since January, with ground chuck up nearly 80 cents a pound, ground beef up 60 cents, and boneless chicken breast up about 35 cents.
That dent into consumers' billfolds -- as well as the pandemic's whack on processing and supply -- has widened an opening for meatless products to gain market share. That change is already becoming apparent, as Statista reports that there's been an 18 percent upswing in consumption of plant-based alternatives since the outbreak started.
Now, the company sitting in the driver's seat for meatless alternatives -- Beyond Meat -- is taking advantage of the opportunity and is testing out value packages of its plant-based burger patties to grocery frozen food departments.
Beyond Meat is making its offer attractive enough so consumers might be willing to try a meatless option. Beyond's Cookout Classic 10-pack plays out to $1.60 per quarter-pound patty -- about half the price of its two-patty packs. 
Hoping the benefits will catch on
The price between meat and meatless is comparatively close, but Beyond Meat is betting that's only for the moment because of the continued price increases for animal meat. 
More importantly to the company, it wants consumers to sample its wares and take a closer look at the benefits. Ethan Brown, Founder and CEO of Beyond Meat, says he wants to enable more consumers to gauge the nutritional and environmental benefits of plant-based meat. 
"This forward-looking pricing represents an important milestone along our journey to make Beyond Meat more accessible to all consumers," he said.
Beyond says it's the #1 brand in refrigerated plant-based meat, and it owns the top four selling items in the entire plant-based meat sector, according to the most recent SPINS data. If the company can forge a win with new consumers on taste, price, and nutrition, it sees nothing but blue skies ahead.