---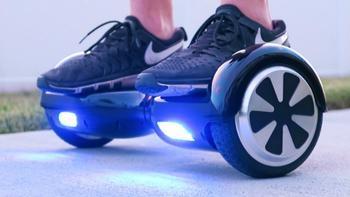 Hoverboards just can't catch a break. First they were taking heat because their batteries had an unfortunate tendency to catch fire. And now they're being banned from these shores because of a patent dispute.
Segway, the company that makes the computerized scooters that never quite caught on as a consumer gadget, holds more than 400 patents involving balancing technology and claims the hoverboards violate several of them.
The U.S. International Trade Commission agrees and has banned the import of hoverboards into the United States, at least for now. Manufacturers affected by the ban include UPTECH, FreeGo China, Roboscooters, U.P. Technology, U.P. Robotics, and EcoBoomer.
EcoBoomer has not only been banned from further imports but has also been ordered not to sell any of the boards it previously imported.
Companies that want to continue importing hoverboards while the legal battle plays out will have to post a large bond. 
The boards -- which are sort of like self-balancing skateboards -- have already been banned from airlines and other sasfety-conscious venues. They're also being investigated by federal safety regulators, who recently declared that the devices lack UL safety certification and are subject to seizure or recall. 
---