---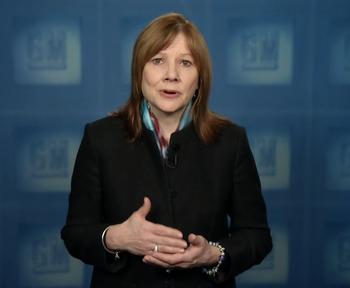 A Senate measure, the "Hide No Harm" bill, could mean jail time for corporate executives who knowingly conceal information about safety hazards that lead to consumer or worker deaths or injuries.
The bill is in response to the massive General Motors ignition switch recalls, in which a defective switch has been blamed for at least 13 deaths. Documents released by a congressional committee showed that some GM officials knew about problems with the device as early as 2001.
Under existing law, while the company eventually could face criminal fines, individual officers who knew about the deadly defect – but did not inform the public or federal regulators – cannot face any criminal charges.
GM was fined $35 million in May but sponsors of the Hide No Harm bill say such fines often don't deter irresponsible actions that endanger the public.
The bill was introduced by U.S. Sen. Richard Blumenthal (D-Conn.), co-sponsored by Sens. Bob Casey (D-Pa.) and Tom Harkin (D-Iowa), with backing from a number of public interest groups that announced their support for the bill.
"Our current fines and penalties are not tough enough to ensure that every business is playing by the same rules," said Katherine McFate, president and CEO of the Center for Effective Government. "We have to make sure that the businesses that are willing to put the health of the American people at risk face heavy sanctions. The bad actors should not have a competitive advantage over responsible businesses that adhere to health and safety standards."
---