---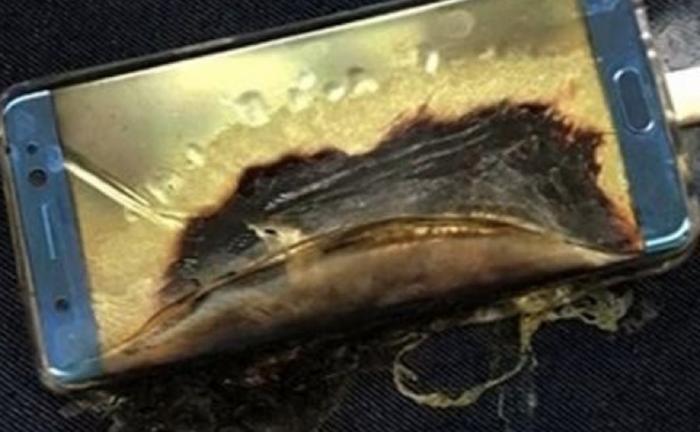 On August 19, Samsung introduced its flagship Galaxy Note 7 Smartphone, a device that won rave reviews.
But on September 2, the company confirmed that it was recalling all of the phones that had been sold so far after more than 30 cases of the battery overheating and catching fire. The company said it would replace all the phones with new ones as quickly as possible.
But people who bought the Note 7 haven't stopped using them. After all, people just don't stop using their smartphone, even if there's a chance it might explode. Samsung has offered Note 7 users an exchange program for another model while engineers work to rectify the problem, but apparently hardly anyone has taken advantage of it.
Almost no one has stopped using it
Apteligent, a mobile app intelligence firm, reports that the Note 7's usage rate is almost exactly the same as it was the day of the recall. The company is urging users stop using the Note 7 immediately. Five days ago, Samsung delivered the same message.
"We are advising that you power down your Note7 and exchange it now, as part of our U.S. Product Exchange Program for all Galaxy Note7 owners," the company said in a statement. "We strongly advise all customers to use this exchange program because your safety is our top priority. Additional sales and shipments of the affected devices have been stopped, but if you already have a Galaxy Note7, we strongly advise that you replace it."
Late Thursday, the Consumer Product Safety Commission reported Samsung had officially recalled the phone, which may provide new urgency to its appeal for owners to turn them in. The recall note also updated the incident reports, noting there had been 92 cases so far of these devices overheating and catching fire.
Two options
The company is offering consumers two options. First, consumers who want to wait for the Note 7 replacements, may obtain a Samsung J series phone through their carriers and use it until Samsung works out the bugs in the Note 7.
A second alternative is to exchange the defective Note7 for a Galaxy S7 or Galaxy S7 edge and replace any Note7 specific accessories, as well as get a refund of the price difference between devices. Get the details here.
The important thing is for consumers who own a Note 7 to turn it off and not use it. Already, the Federal Aviation Administration (FAA) has strongly advised travelers not to pack a Note 7 in checked luggage aboard aircraft.
Slovenian airline Adria Airways has echoed that, but made it mandatory, banning the use of Samsung's latest mobile phone on its flights due to safety concerns.
Bad timing
The recall could not have come at a worse time for Samsung. The Galaxy Note 7 was acknowledged by the tech world as a very nice device and sales were brisk up until September 2, when they were suspended.
Less than a week later, Apple introduced the iPhone 7, which the more experts look at it, the more they like it. Apple has said it will not release initial sales figures, but carriers report they have been swamped with orders.
---