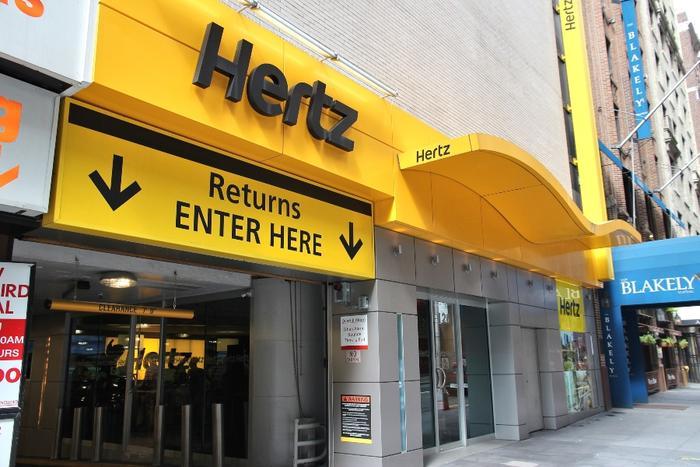 Hertz, which even its closest rival once acknowledged as the number one rental car firm, has filed for Chapter 11 bankruptcy protection in a Delaware court.
The company said the sudden impact of the coronavirus (COVID-19) on the travel business had caused a big drop in company revenue and bookings. 
"Hertz took immediate actions to prioritize the health and safety of employees and customers, eliminate all non-essential spending and preserve liquidity," the company said in a statement. "However, uncertainty remains as to when revenue will return and when the used-car market will fully re-open for sales, which necessitated today's action."
Hertz said the financial reorganization under bankruptcy protection will provide it with a path toward a more "robust financial structure" that puts the company in an optimal position for the future as it rides out what could be a prolonged travel and overall global economic recovery.
Pandemic accelerated the decline
According to The Wall Street Journal, the pandemic simply accelerated Hertz's decline. It cites what it calls a series of "strategic missteps and other blunders that kept Hertz behind competitors and buried under debt."
Specifically, it notes that Hertz focused on sedans when it recently replaced its aging fleet of automobiles, which were cheaper but weren't the SUVs that customers wanted.
"The fleet had aged to the point that we had customer mutiny," former Hertz Chief Executive John Tague told the Journal. "We were solving the biggest problem, but not solving all the problems."
Hertz was founded in Chicago in 1918, and it had become the leading car rental agency in the U.S. by the mid-20th century. Rival agency Avis adopted an ad campaign that said "We're number two, but we try harder."
Open for business
Despite filing for bankruptcy protection, Hertz says all of its business operations, including its Hertz, Dollar, Thrifty, Firefly, Hertz Car Sales, and Donlen subsidiaries, are open and serving customers. It expects to continue all existing promotional offers, vouchers, and customer and loyalty programs, including rewards points.
Hertz CEO Paul Stone says the company entered the year with strong revenue -- but then in March, travel came to a screeching halt.
"With the severity of the COVID-19 impact on our business, and the uncertainty of when travel and the economy will rebound, we need to take further steps to weather a potentially prolonged recovery," Stone said. 
Stone said the bankruptcy filing would give Hertz time to put in place a new, stronger financial foundation to move successfully through the pandemic.