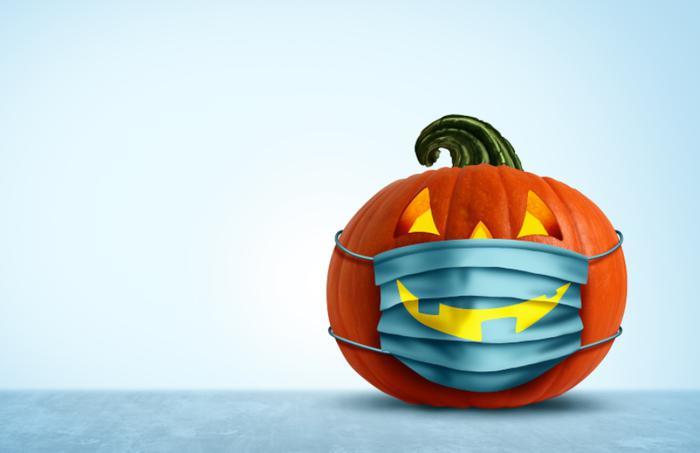 With its biggest season of the year at risk because of the coronavirus (COVID-19) pandemic, Hershey is offering advice to consumers on how to safely trick-or-treat in a time of social distancing.
The company says it has consulted with both public health experts and retailers to produce a website that tells consumers what they should and should not do on Halloween night, depending on where they live. 
In areas where there are few cases, the website suggests Halloween can be a little more normal, with precautions. In areas where the virus is raging, Halloween will admittedly look very different.
"We're taking a proactive approach," Phil Stanley, Hershey's global chief sales officer, told The Wall Street Journal. "We're really focused on helping consumers find creative ways to celebrate with treats, even though trick-or-treating is going to look different this year."
Black Friday for candy makers
The stakes for Hershey and other candy makers are extremely high. Halloween is their Black Friday, a season that is normally responsible for about 10 percent of annual sales.
To cope, Hershey is not only attempting to help worried parents safely make the most of the holiday for their children, it's also making adjustments to its business. This year, the company has changed the variety of its Halloween candy lineup and gotten products to retailers even earlier than normal.
The Hershey Halloween 2020 website features a color-coded map of the U.S. By hovering over the county where you live, you'll see the county is ranked either "green," "yellow," "orange," or "red," with green being the lowest risk and red being the highest.
For each of the four categories, the website offers tips on safe Halloween celebrations. In green areas, Hershey says it's safe for traditional trick-or-treating, with social distancing and other safety precautions.
But in red areas, the site suggests small holiday gatherings of just a few close friends and family members or celebrating with friends on Zoom. Hershey said the tips it offers are in line with guidelines issued by the U.S. Centers for Disease Control and Prevention.
Some public health officials are skeptical
What Hershey and other candy makers are trying to prevent is a wholesale cancellation of Halloween this year. Earlier this month, the Los Angeles County Department of Health put a scare into candy makers when it banned Halloween activities, including trick-or-treating. It later revised its edict, saying activities are permitted but not recommended.
Dr. Dean Blumberg, chief of pediatric infectious diseases at University of California Davis Health, told USA Today that he advises against trick-or-treating this year. He says the risk is too great, even in areas with low transmission rates.
"I just don't see how it's feasible to do this safely," he said in an interview with the newspaper. "It's not realistic to think children will be able to maintain social distancing recommendations, as they walk around in groups and are handed treats."