---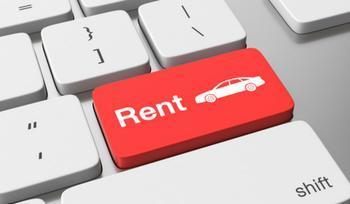 The fee for renting a car is a lot like the price of an airline ticket. It can change depending on the time of year and the destination.
And it turns out that the cost of renting a car in Philadelphia this summer is the highest in the U.S., according to a breakdown by CheapCarRental.Net. The company based its findings on a survey of 50 major U.S. destinations for the current month.
In Philadelphia, the average cost to rent a car is $83 a day. Seattle and Boston were close behind, at $81 and $80 respectively.
Meanwhile, of the 50 markets in the survey, you pay the least for a rental car in Orlando – $26 a day. In fact, Florida destinations seem to have the best deals on car rentals. The survey found Miami, Tampa, and Ft. Lauderdale all rent cars for around $30 a day.
10 most expensive places to rent a car
Philadelphia $83
Seattle $81
Boston $80
Chicago $73
Detroit $71
Portland $69
Cincinnati $67
Indianapolis $61
Denver $61
Cleveland $60
10 cheapest places to rent a car
Charlotte $43
Phoenix $42
Honolulu $42
Las Vegas $41
Los Angeles $41
San Diego $40
Ft. Lauderdale $32
Tampa $30
Miami $28
Orlando $26
Reasons for disparity
Why would there be disparity in rental car costs when you are often renting from the same company? Sometimes it is higher taxes. Some municipalities may impose special sales taxes on rental cars that can boost the price. And if both the state and local municipality have these taxes, they can quickly add up.
Cars rented at airports also tend to cost more. If most of a city's car rental agencies are located at the airport, that can push the city-wide average higher.
Wired Magazine recently analyzed rental car receipts and found things like a "convention center charge" and a "facility charge."
Finally, supply and demand can have a lot to do with it. Florida destinations are popular and rental car companies probably have plenty of cars on hand at all times to meet demand. Meanwhile, if car rental agencies in Philadelphia expect an increase in demand during any given month, they are less likely to offer special incentives and more likely to charge the full rate.
---