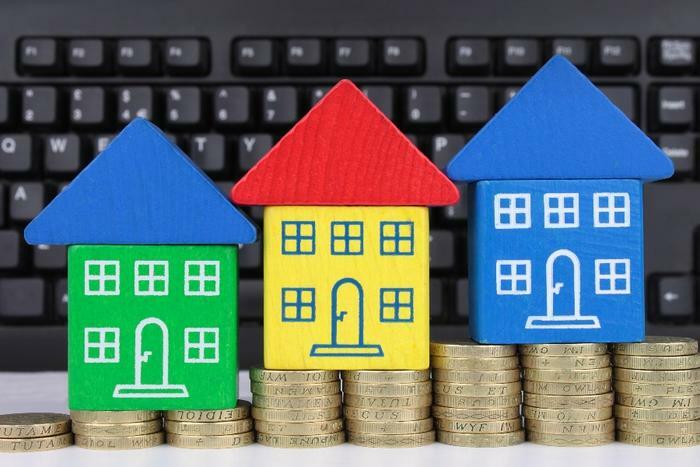 What is true in one housing market isn't necessarily true in another, especially when it comes to home values. Moody's Analytics, in partnership with Fortune magazine, has analyzed the U.S. housing market and has projected which metro areas will lose value as the air goes out of the housing bubble and which metros might even gain value.
As mortgage rates spiked in the first half of 2022, home sales slowed since fewer people could afford the payments at record-high prices. The Moody's analysts have looked at housing markets coast-to-coast and have projected where falling sales are likely to affect prices the most.
After crunching the data, the researchers predict that home values will be flat between the fourth quarter of this year and the fourth quarter of 2023. That's a huge slowdown from the nearly 20% annual increase that homes posted in the previous 12-month period.
Prices may rise and fall 
The analysis suggests that potential home buyers who are waiting for a significant drop in home prices may be disappointed. The largest declines will likely take place in the nation's most expensive housing markets, which are mostly on both coasts.
The Villages, Fla., could see a 6.96% decline in home values, and Punta Gorda, Fla., could see home prices fall 6%. The Moody's analysis calls for a 5.57% reduction in Reno, Nev., a 5.5% drop in Honolulu, and a 5.52% decline in Spokane, Wash. 
For the moment at least, prices in the expensive markets of Austin and Las Vegas are holding steady, with the analysts saying prices could break either way in the months ahead.
On the flip side, 183 housing markets could actually see an increase in the average home price in the year ahead. Moody's suggests that prices could rise 4.12% in Albany, Ga., and New Bern, N.C. Prices are expected to rise by 3.84% in Augusta, Ga., 3.73% in Hartford, Conn., and 3.29%  in Casper, Wyo.
Hoping for a housing crash?
The prediction that home prices might not drop that much, and might even go up in some places, may be disappointing to people hoping for a more attractive entry point to the housing market. 
A recent ConsumerAffairs study found that 78% of consumers believe there will be a housing market "crash" and that many members of Gen Z are actively hoping for one.
The Moody's analysis suggests that there will likely be a market correction – and a mild one at that – rather than a crash. A housing crash is a sudden and steep decline in home values, often leading to economic ruin for many homeowners. A housing correction, on the other hand, is a slow and steady return of elevated home values back down to balanced levels.