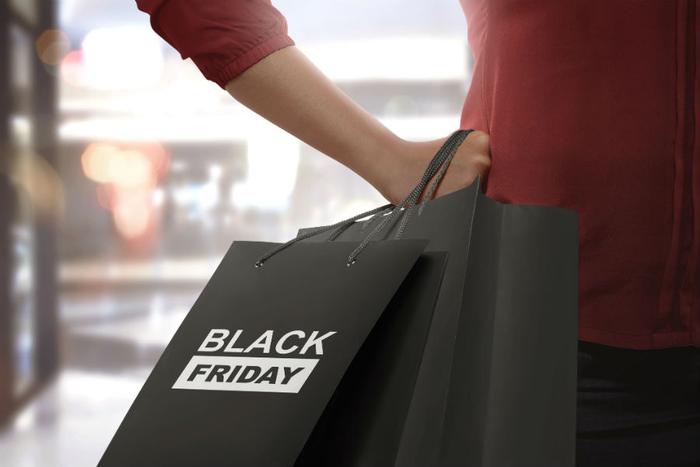 This year, thanks to the coronavirus (COVID-19) pandemic, Black Friday has been extended from just one day to most of the month of November. Deals are increasing this week as the official kickoff to the holiday shopping season approaches.
According to BestBlackFriday.com, most retailers are staging week-long sales promotions that lack the "OMG doorbuster" deals from previous years. But the savings are there, especially when it comes to technology and gadgets.
The iPhone 12 is reportedly high on many people's gift lists this year. Other tech items consumers say they want to find under the tree are video game consoles, which got a workout as people spent a lot more time at home during the pandemic.
BestBlackFriday's survey of consumers about what tech gifts they valued most found that 17 percent asked for a Playstation 5. Another 9 percent wanted an Xbox Series X/S.
Fourteen percent requested smart devices for the home, and 7 percent hoped for a foldable phone in their stockings.
Just three retailers
The survey also shows that 64 percent of consumers planned to do the bulk of their shopping at three retailers -- Amazon, Walmart, and Target.
"We're seeing that U.S. consumers are prioritizing electronics purchases and flocking to online marketplaces as many face new `stay at home' orders," said David Sykes, Head of U.S. at Klarna, a payments and shopping service. "Recent Wish List data from the Klarna app echoes these trends, showing that shoppers across all age demographics are particularly interested in personal electronics, footwear and home items as we enter the holiday season."
Klarna's survey of consumers also reveals a gift list top-heavy with technology products. The top 10 requested gifts are:
Apple AirPod Pro

Nike Air Force 1

Nintendo Switch

Gramercy Kitchen Glass Food Storage Containers

Vans Canvas Old Skool

MacBook Pro

Apple iPhone 12

Apple Watch Series 5

Adidas Superstar Athletic Shoe

Food Network Acacia Wood Salad Bowl Set
Electronics sale growing faster than other categories
Consumers have already made a lot of electronics purchases. Klarna's app data showed that the share of wallet in the electronics category grew by 15 percent in the week ending November 15 when compared to the previous week - the most of any category during the comparison period. 
The company said this was especially pronounced among Gen Zers and baby boomers, who increased their share of wallet in the category by 19 percent and 21 percent week-over-week, respectively.