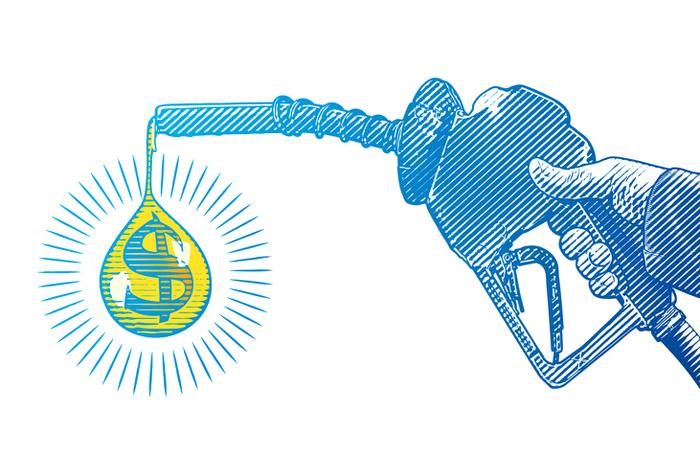 Motorists hitting the road this Memorial Day weekend are likely to find a lot of traffic but gas prices that are easier on the wallet than a year ago.
AAA reports the national average price of regular gas is now $3.56 a gallon. Heading into last Memorial Day weekend the price was a dollar more.
In fact, gas prices have remained fairly stable over the last couple of weeks, in part because of concerns about a possible U.S. default, an event that would likely hasten a recession. Oil prices have actually fallen and demand for fuel has decreased.
"Despite mild weather and a less volatile economic forecast, drivers are not hitting the road and raising gasoline demand to traditional seasonal levels," said Andrew Gross, AAA's spokesperson. "It's possible this is merely the lull before Memorial Day, but it could be a trend that lingers into summer. Stay tuned." 
But demand could accelerate into the weekend. In its holiday forecast, AAA said it expects 42.3 million Americans to travel at least 50 miles from home this weekend. That would be a 7% increase over last year and the third busiest Memorial Day weekend since 2000.
Patrick DeHaan, head of Petroleum Analysis at GasBuddy, has already noted gas price hikes in a handful of states, including Michigan, Ohio and the Chicago area.
Inching up before Memorial Day
"We'll likely see the national average price of gasoline inching up just in time for Memorial Day," DeHaan wrote on Twitter. "We projected $3.53/gal, could be that or a penny or two higher. Most of the country will see #gasprices inching up between now and the holiday."
Weekend travelers driving through Mississippi will find the nation's lowest gas prices, with a statewide average of $2.98 a gallon. Driving across Texas won't break the bank either with the average gas price $3.08 a gallon.
Consumers who drive through California will feel the most pain at the pump. The statewide average gas price is $4.80 a gallon. Idaho is not far behind with an average gas price of $4.77 a gallon.