---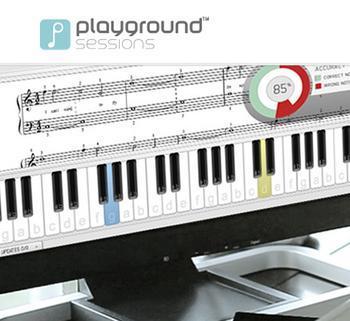 Somewhere during the last couple of decades the process of creating music has gone extremely digital.
At one time in order to learn an instrument, you had to take lessons. There was really no other choice, unless you taught yourself.
For example, I have a friend who taught himself to play bass guitar and he was able to join a prominent local band in just a few months, so it is possible to teach yourself to play by just grabbing an instrument.
But for most of us, learning to play an instrument, at least well, can take several years. And sometimes the long amount of time it takes is what finally leads us to quit or to put off learning in the first place.
But these days, things are a bit different and if you don't want to take music lessons the traditional way, you don't have to.
There are a bunch of apps that have been created to make it really easy for you to learn the piano, guitar, drums or just about any other instrument you can think of.
Jump right in
Like the app Playground Sessions that allows you to learn the piano while playing some of today's most popular songs. The app was made for those people who don't have either the patience or desire to learn things like music theory or scales. And it allows folks to pretty much jump into playing right away.
In addition, the app keeps score of your progress and provides feedback in real time, so you know how much you're progressing. The idea behind keeping score and providing feedback is to make learning an instrument sort of like a game, so learning is easier and more fun, its creators say.
Playground Sessions gives tutorials by famed pianist David Strides, so beginners won't feel totally alone while they're learning how to play. In addition, the app was co-created by legendary producer Quincy Jones, for whatever that's worth.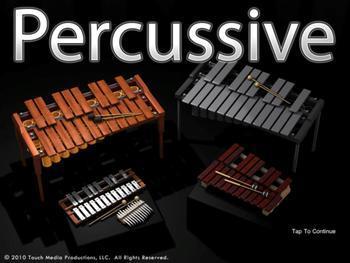 Then there's the app Percussive that allows you to learn five instruments if you want. Users can learn how to play xylophone, kalimba, glockenspiel, marimba and vibraphone, which all fall in the group of instruments called idiophones.
Each instrument comes up virtually on the app and looks like the real thing, so it feels like you went to the music store and actually purchased an idiophone.
And according to the reviews on Percussive, the virtual instruments sound like the real thing and are great for learning hand-eye coordination, which is always needed when learning an instrument.
Golden arms
The next app is DigiDrummer for all you percussion enthusiasts.
DigiDrummer allows you to create your own drum patterns if you're interested in making beats for yourself or other artists. It comes with eight drum kits, a built in sampler and a recording feature so you can hear back what you've created.
The app allows you to save your creations in its "Beat Library" as well.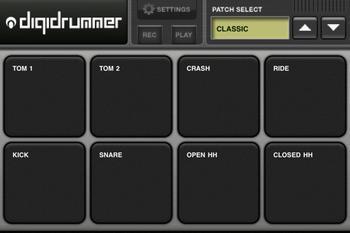 DigiDrummer follows the current trend of producers taking bits and pieces of drum sounds to create entirely new drum patterns, which gives users an infinite number of sound possibilities to play with.
And the best part about the app is it's free, so it won't cost you a penny to bang around on the virtual drum pads and try to create the next musical masterpiece.
The next app, called PianoBall, is great for kids.
Rather than being a serious app that gives serious lessons, it's more like a toy that teaches kids music and colors at the same time.
Users can select the instrument they want to learn. Choose the song they want to play and follow along. But they can choose "auto" mode too if they want the app to do most of the playing.
The app uses "magic balls" to teach instruments and each ball allows users to paint the keyboard different colors, so kids can learn notes and colors at the same time, which is pretty cool.
Learn to read music
The app Learn Music Notes is a game that allows users to, well, learn music notes. So there wasn't too much creativity used on the name I guess?
Here's how it works: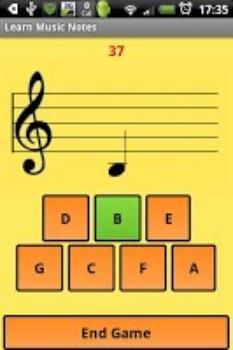 Music notes will appear on the screen and users will have to select the correct button to indicate the note.
If you select the right note, the same note plays again so you can memorize it and ultimately lock it into your brain. If you choose the wrong note, your smartphone will vibrate and tell you what the correct note is.
Users can take a one-minute test to see how much they've learned on the app or take a test with no time limit at all.
Furthermore, Learn Music Notes will save all of your tests so you can gauge how much you're learning and how much you've improved.
So today if you want to learn an instrument, do a quick download of an app. But you should probably expect a few dirty looks from musicians who learned an instrument the traditional way.
Musicians are like that sometimes.
Thanks
Keep an eye on your inbox, the lastest consumer news is on it's way!
Unsubscribe easily whenever you want
---