---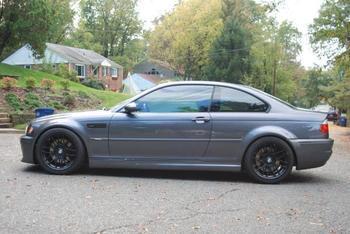 Craigslist provides a convenient way to buy and sell things, but it has also been used as a tool by scammers. Here's something else to look out for.
Let's suppose you want to sell your car, so you put an ad on Craigslist, and maybe other online sales platforms, and wait for someone to make an offer.
Someone does, incredibly meeting your asking price with no quibbling. He produces a cashier's check and you turn over the car and sign over the title. That was easy, you think.
But when you go to the bank to deposit the check, you discover it is counterfeit. You have no money and your car is gone.
New Jersey case
Something like that not only can happen, it has happened. New Jersey Attorney General Christopher Porrino and the Office of the Insurance Fraud Prosecutor (OIFP) have announced two people from New Jersey and a Florida man have been arrested on charges of stealing cars advertised on Craigslist, paying for them with bogus checks.
It turns out 13 others were indicted for their alleged roles in the scheme that was the brought down by a multi-jurisdictional investigation dubbed "Operation Title Flip." The defendants are accused of using fake checks to purchase 10 vehicles, valued at $248,650, and selling them to dealerships for a $107,250 profit.
The alleged scheme was fairly sophisticated. Porrino says the defendants hired intermediaries to pose as buyers interested in the advertised vehicles. After inspecting them, the intermediaries presented fake IDs and counterfeit Bank of America cashier's checks.
Beware of after-hours transactions
The transactions always occurred in the late afternoon so the seller would not have time to deposit the check until the next day. It bought the schemers extra time to cover their tracks.
It is very difficult to protect yourself in such a situation. Insisting on a cashier's check won't help if the check isn't real. By the time the seller realized he or she had been scammed, the "buyer" had transferred the title.
Regardless of how you advertise a vehicle or other expensive item, a private sale has become increasingly risky. When selling a car, using a consignment service can reduce much of the risk. Most consigners also offer financing, making a vehicle sell faster. We wrote about the process last year.
For its part, Craigslist has extensive advice to consumers on avoiding scams. You can check it out here.
---