---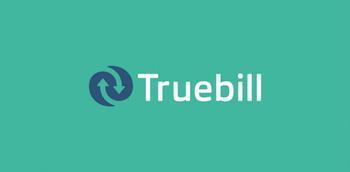 It's a safe bet that millions of consumers subscribed to some service long ago are no longer using it. Yet, thanks to an auto renew feature, a charge for it shows up regularly on credit card bills.
Anti-virus software is a perfect example. You might have signed up long ago and no longer even have the computer the software was purchased to protect. In 2009 Dan, of Odessa, Tex., said he replaced his Windows based computer with an iMac .
"The old PC was off to the land fill," Dan wrote in a ConsumerAffairs post. "I did not install Norton on my IMac. Since then Norton security has helped themselves to about $90 a year of my money even though I never approved this auto renewal."
Dan probably did, but just wasn't aware of it. Auto renewal language is common in anti-virus user agreements and is often the default position unless the user opts out at the beginning.
Other consumers sign up for one of those free trials, then forget to cancel, or were unaware they were required to do so. Once the trail period ends, that $9.99 charge shows up on a credit card bill like clockwork.
Automatically terminate subscriptions
Enter Truebill, a free app that identifies and then takes action to terminate subscriptions consumers are paying for but no longer using.
When you sign up with Truebill, it connects with your bank and credit card statements. It scans each one looking for fees that show up on a regular basis.
After each scan, it sends the user a list of these charges for review. If the user looks at the list and finds one he or she no longer wants or needs, a simple click targets it for elimination.
Perhaps the most attractive part of the service is that Truebill handles the cancellation without the user's active participation.
"No more waiting on hold, our one-click cancellation system instantly saves you time and money," the company promises on its website.
$513 a year average savings
Truebill says the average user saves $513 a year by cancelling unwanted subscriptions.
It says it uses extremely tight security protocols, along with a 256-bit SSL encryption to safeguard users' financial data. Its algorithms also identify and track your subscriptions, bills, and fees. It will then make suggestions to help users save money.
When subscribing to a new service or signing up for a free trial, consumers should be aware of auto renewal features and make sure they aren't checked – or reconsider the purchase if it isn't an option.
---