---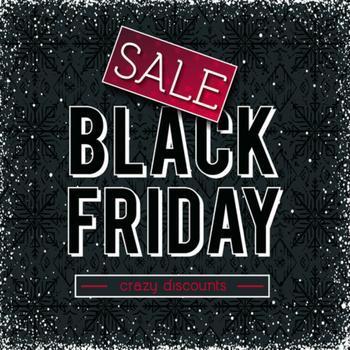 For consumers planning to get up early and hit the stores on Black Friday, here's a way to plan your morning. A shopping website, BestBlackFriday.com has published leaked Black Friday ad slicks from five major retailers, Best Buy, Walmart, Target, Sears, and Kmart.
Best Buy
According to the ad for Best Buy, the electronics retailer will open at 5:00 p.m. Thanksgiving Day and offer a Samsung 55-inch 2160p 4K HD smart TV for $479.99, marked down by $320. A Toshiba 49-inch 2160p set will go for $199.99.
The Dell Inspiron 15.6-inch touchscreen laptop will have a sale price of $349.99, $150 lower than its regular price. The seven-inch, 8GB Kindle Fire has a sale price of $33.33. You can save $125 on the 9.7-inch iPad Pro.
Walmart
Walmart will open at 6:00 p.m. Thursday. The Walmart ad shows the iPhone 5 on Straight Talk Wireless selling for $99. A Philips 55-inch 4K LED TV has been marked down to $298.
For gamers, the Playstation 4 Slim 500GB bundle is $249, and includes a $30 gift card. The Samsung 4K Blue-ray disc player is $39.
Target
The ad for Target's Black Friday Preview Sale, starting Thanksgiving Day, promotes a Fitbit Charge HR for $89.95, marked down from $129.95.
On Wednesday and Thursday, Target is offering the Jetson V6 hoverboard with Bluetooth speakers for $284.99. In the toy department, the Badgor Basket wooden doll house, with 15-piece furniture set, goes for $69.
Sears
Sears will open at 6:00 p.m. on Thanksgiving. Its ad touts a Kenmore washer-dryer combo for $279.99 each and a 25.6 cubic inch, two-door stainless steel refrigerator for $999.
The Craftsman 41-inch, 12-drawer ball bearing tool chest is marked down to $349.98. A Serta Posturepedic queen sized mattress and box spring set has been marked down to $349.
Kmart
Kmart will open at 7:00 p.m. on Thanksgiving and its ad shows a Bell & Howell dashcam with 8 GB micro SD card for $15. It's 10-inch Frozen or Spiderman bike, regularly $49.99, has been marked down to $19.
---