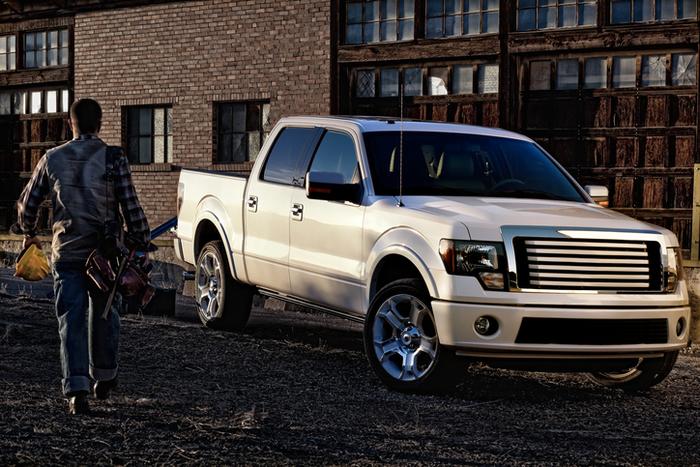 With the price of new and used vehicles and the cost of financing, it pays to purchase a car or truck that you can drive for years, putting as many miles on it as possible.
Each year iSeeCars.com analyzes the vehicles with the best chance of having a long lifespan, such as making it to 250,000 miles. In this year's study, the average vehicle has less than a 12% chance of hitting that milestone. But 23 cars and trucks have a 20% or better chance.
Not surprisingly, a lot of those vehicles are pickup trucks, built to withstand construction usage. Toyota is also well-represented on this year's list.
"Vehicle lifespans continue to grow, with more than 20 cars now having a 20 percent or better chance of lasting at least a quarter million miles," said iSeeCars.com Executive Analyst Karl Brauer. "For most of the automobile's history, 100,000 miles was considered the maximum usable lifespan. Over the past 30 years, we've watched an increasing number of cars reach 200,000-plus miles, and for our tenth Longest-Lasting Cars Study we've expanded our analysis to predict which vehicles have the greatest likelihood of reaching 250,000 miles or more."
Trucks and Toyotas make up over half the spots on the list. SUVs are also well represented, with eight models making the cut. Three sedans and one minivan also have a 20% or better chance of reaching a quarter million miles or more.
The list
Here's this year's list, ranked in order:
Ford F-350 Super Duty

Toyota Land Cruiser

Toyota Tundra

Toyota Sequoia

Ford F-250 Super Duty

Honda Pilot

Toyota Tacoma

GMC Sierra 2500 HD

Chevrolet Silverado 2500 HD

Toyota 4Runner

Toyota Avalon

Chevrolet Silverado 1500

Acura MDX

Honda Element

Honda CR-V

Honda Accord

Chevrolet Avalanche

Ram 2500

Ram 3500

Toyota Sienna

Subaru Outback

GMC Yukon XL

Toyota Camry
Your best bet is a truck
"It's not surprising to see so many trucks, including heavy-duty trucks, on this list," said Brauer. "Trucks like the Ford F-Series Super Duty are work vehicles, often purchased by businesses to serve as a key resource driving a company's success. We've also seen models like the Toyota Land Cruiser and Sequoia consistently displaying a long potential lifespan when looking at the market data."
In fact, the average truck has a nearly 26% chance of making it to a quarter million miles or more. Nine models check that box.
Most of the above-average trucks are heavy-duty models, but the Toyota Tundra, Toyota Tacoma, Chevrolet Silverado 1500, and Chevrolet Avalanche also have a better-than-average chance of reaching 250,000 miles.